Hot off the press
Join BD's Book Club for a chance to review one of six new titles, from the influence of Russian Suprematism on Zaha Hadid to a history of Birmingham Town Hall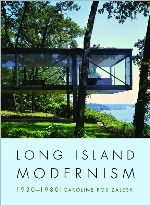 Long Island Modernism 1930-1980, Caroline Rob Zaleski, 336 pp, W. W. Norton & Co
The first illustrated history of Long Island's modern architecture, this book highlights the work within Suffolk and Nassau counties of a roster of twenty-five internationally renowned architects, including Frank Lloyd Wright, Marcel Breuer, Edward Durell Stone, Mies van der Rohe, Philip Johnson and Richard Meier.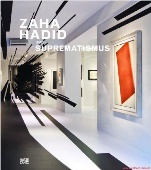 Zaha Hadid and Suprematism, Galerie Gmurzynska, 288 pp, Hatje Cantz
Galerie Gmurzynska in Zurich held an exhibition in 2010 juxtaposing Zaha Hadid's designs with masterpieces of the Russian Avant Garde. Two years later, a book has been published with the same title, exploring the influence of Russian Suprematism, and Kazimir Malevich in particular, on Hadid's work.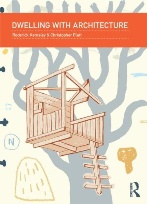 Dwelling with Architecture, Roderick Kemsley and Christopher Platt, 248 pp, Routledge
The authors analyse various aspects and scales of dwelling through a number of examples, from Mackintosh's Glasgow School of Art and Le Corbusier's La Tourette to prefabricated tents and vernacular buildings.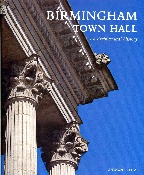 Birmingham Town Hall, Anthony Peers and Frank Salmon, 248pp, Lund Humphries
Built in 1834, Birmingham Town Hall's design was based on the form and style of a partially surviving Roman temple and involved architectural luminaries such as Sir John Soane. Architectural historian Anthony Peers, who played a key part in the recent conservation of the Town Hall, provides an account of the building's construction and history.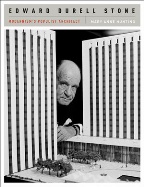 Edward Durell Stone: Modernism's Populist Architect, Mary Anne Hunting, 176pp, W. W. Norton & Co
A reappraisal of Arkansas-born Edward Durell Stone's work, including the Museum of Modern Art in New York, The American Embassy in New Delhi, India, and the John F. Kennedy Center for Performing Arts in Washington, DC.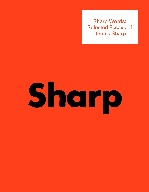 Sharp words: Selected Essays of Dennis Sharp, Dennis Sharp and Paul Finch, 160 pp, Architectural Association
To commemorate the life and work of Dennis Sharp, Sharp Words collates together a variety of essays that touch upon each of his architectural fascinations- among them, glass architecture, picture palaces, masters of concrete and English modernism.


Postscript:
For a chance to receive a review copy, email cate.sthill@ubm.com. Tell us which one you would like to read and we will ask you to write a review that will be published online.