Wilford sandwich, anyone?
We look back to a 1996 exhibition of Michael Wilford work, as Wilford Schupp's new building in The Hague completes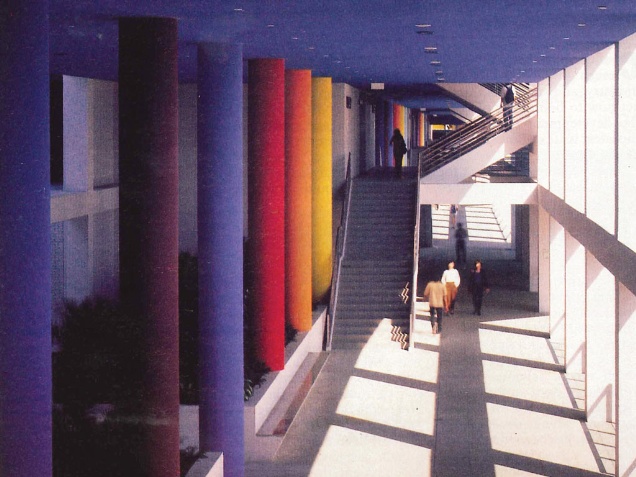 Date June 1996
Architect Michael Wilford
Subject Wilford Stirling Wilford exhibition
In the week that we feature Wilford Schupp's new visitor centre for the Peace Palace in The Hague, we look back to when Michael Wilford was the subject of an exhibition at the RIBA Architecture Centre in 1996.
Pointedly titled Wilford Stirling Wilford — "a title that puts Big Jim in the middle of a rather large Wilford sandwich" — the exhibition was keenly awaited, many hoping it would answer the question of whether the work had changed significantly since Stirling's death.
"We simply don't know what contribution Wilford, or for that matter any of the other talented young designers employed by the practice over the period, made in the Stirling Wilford design process," opined BD.
The only obvious piece of authorship was in the bright purple panels adorning the RIBA galleries: "If Wilford's distinctively bright ties are anything to go by, then this vivid, attractive colour scheme must be his," BD deduced.