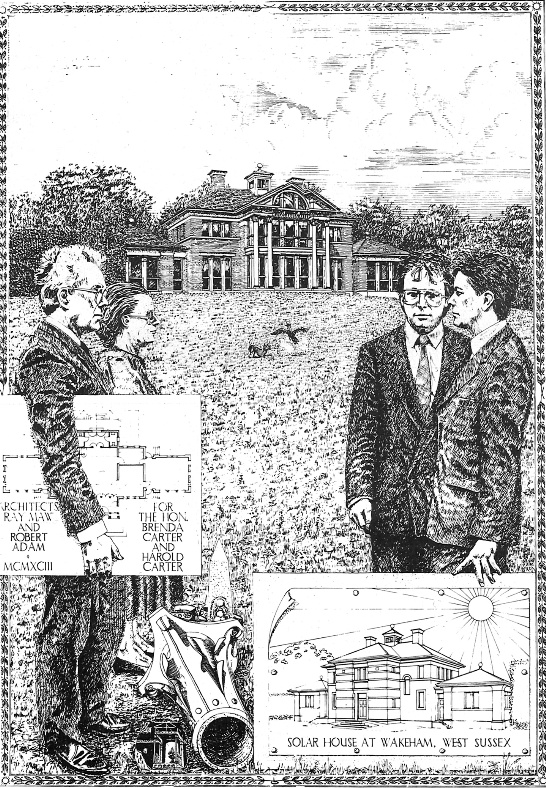 Date June 1993
Architect Robert Adam
Location Royal Academy Summer Exhibition
To coincide with our emphasis this week on people in architectural depictions, we remember this pen-and-ink drawing by Robert Adam from the 1993 Royal Academy Summer Exhibition.
In usual Adam style, both clients and architects are featured in front of the architect's proposal for Solar House at Wakeham in West Sussex. Adam stands on the right, with his client Harold Carter, opposite Ray Maw who advised on the use of passive solar energy in the building.
Behind Maw is Brenda Carter, Harold's mother, a pioneer in the use of solar energy, who initiated the project but died before construction began.
The bird that flies out of the fire on the lawn is a represen-tation of a phoenix, as the new house was built on the site of the burnt-out family home.