Rediscovering the village in Deptford
As a BBC2 series bemoans the power of planners, we revisit Depford in 1977 to demonstrate that the council's Nicholas Taylor was actually battling to save the high street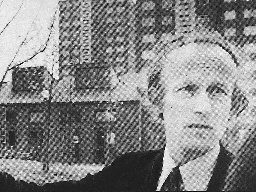 Date June 1977
Planner Nicholas Taylor
Location Deptford
In the week that we review BBC2's Secret History of our Streets series, we look back to when BD featured the admirable work that Nicholas Taylor — cast as the villain of Deptford Council in the one-sided documentary — was pursuing at the time.
Far from wielding the wrecking ball, as the programme suggested, he was in fact battling to save as much of the existing fabric as possible.
His 1971 book, The Village in the City, argued (then unfashionably) for a more humane, low-density and low-rise approach to inner-city housing.
Taylor's principles for Deptford included: "Rehabilitate wherever you can rather than demolish; where you rehabilitate, do it gently so as to preserve the community; whether you redevelop or rehabilitate, tell people what you intend — and listen to what they are trying to tell you."
"Housing design in Lewisham isn't an adventure playground for architects," he added. "It's the people themselves who must be given room to play."