Organic farmbuilding
We look back to Hugo Häring's famed Gut Garkau cowshed of 1923, outside Lubeck in Germany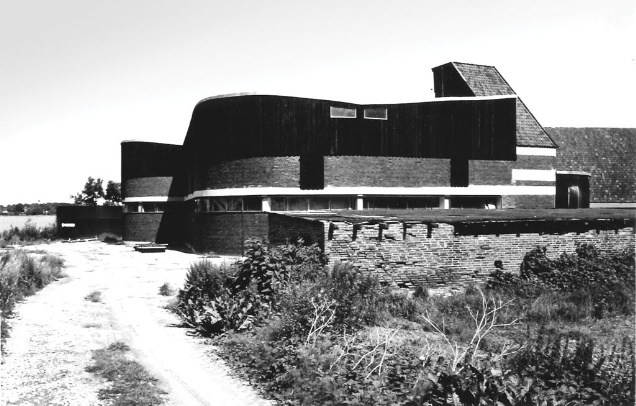 Date 1978
Architect Hugo Häring
Location Lubeck, Germany
In the week that we review a cowshed in Somerset by Stephen Taylor, we look back to 1978 when we reported on the restoration of Hugo Häring's famed Gut Garkau cowshed of 1923, which stands outside Lubeck in Germany.
It was given a new lease of life as an automated factory farm for pigs.
Architecturally, the uniquely shaped brick and timber clad form encircles a reinforced concrete frame and slab construction.
The sloping slab is expressed at certain points and concealed at others.
Häring's theory of organic construction held that the form of a structure should emerge from its programme. He championed local, site-specific architecture and claimed that the Gut Garkau was a "functionalist building".
Reyner Banham wrote in New Brutalism in 1966 that it was one of the Smithsons' favourite sources of inspiration.
In 2008, the farm was sold for €1 and has lain empty since then, with no budget for its upkeep.