Keeping a cool head in Khartoum
As Roger Cunliffe deals out some harsh words to RMJM, we look back to his 1977 trip to Sudan when he seemed far more positive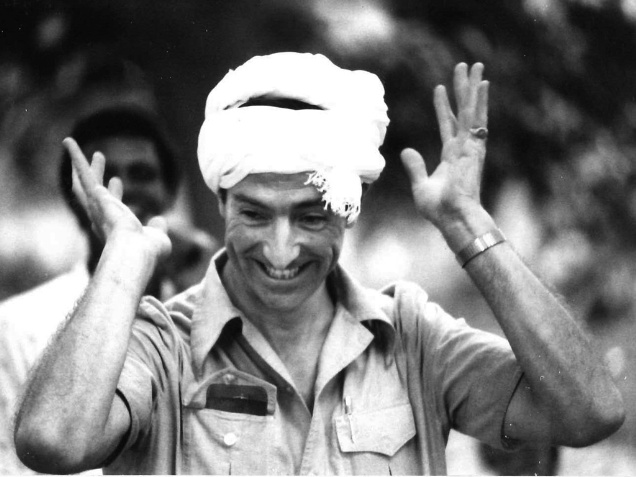 Date 1977
Architect Roger Cunliffe
Location Khartoum
In the week that Roger Cunliffe has condemned the current state of affairs at RMJM (see page 4) — the practice where he served as project architect on the Commonwealth Institute — we have found this rather fetching photograph.
As we wrote in 1977, in this picture Cunliffe "goes native", modelling a Sudanese headdress in Khartoum where he was working on the trade fair complex for the Interbuild exhibition.
After leaving RMJM, Cunliffe set up his own practice in 1971, securing projects in Bangkok, Nicosia and Novosibirsk. He was also the director of the AA (another stalwart currently struggling with money issues) from 1969-1971.
Although he is retired now, Cunliffe has been active in the regeneration of the Commonwealth Institute, sitting on the jury that chose the OMA Design Museum masterplan. He has also worked closely with John Pawson's design team to try to uphold the integrity of his original building.