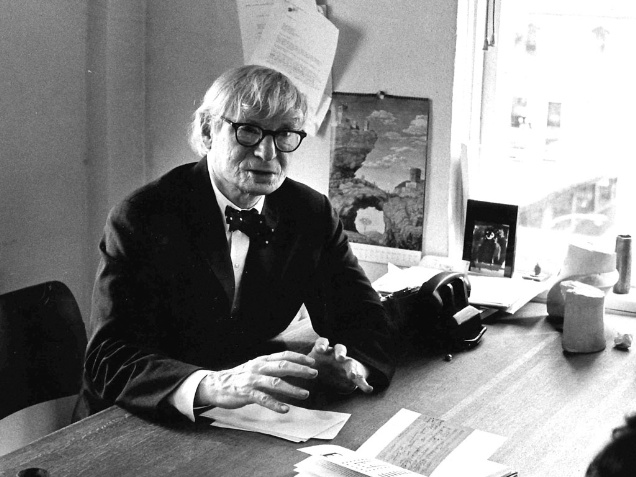 Date 1972
Architect Louis Kahn
Location RIBA Gold Medal Presentation, Portland Place
As the last of Louis Kahn's substantial contributions to architecture, the Four Freedoms Park, is finally completed, we take a look back at the evening in 1972 when the architect was awarded the RIBA Gold Medal for his body of work. Peter Shepheard introduced Kahn as "one through whom supernatural wind seems to blow".
BD described his acceptance speech as a collage of thoughts crystallised in poetic phrases such as "all material is light that has become exhausted… the mountains, the air and the stream are all of spent light".
The architect had rejected his prepared speech about new towns as he decided it would be unfair to comment on an English institution without having lived here. According to Deborah Waroff who reviewed the speech, Kahn's talk required "arduously close attention, if not actual close textual analysis".