Horsing around Europe
We recall the chequered history of the four horses of the Triumphal Quadriga, who toured Europe in 1982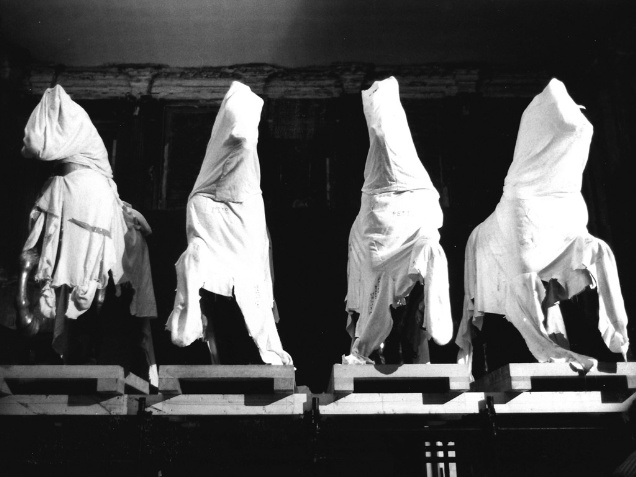 Date January 1982
Subject The Triumphal Quadriga
Location Venice
Looking somewhat like an equine branch of the Ku Klux Klan, these beclothed beasts are in fact the four horses of the Triumphal Quadriga of St Mark's Basilica in Venice, pictured here in 1982 on their way from Milan to Berlin as part of a European tour — designed by London architect Alan Irvine.
But this upheaval was nothing compared to their chequered history. Looted from the Hippodrome of Constantinople by Venetian forces in the 13th century, they were installed on the terrace of St Mark's in 1254.
In 1797, Napoleon had them forcibly removed and carried off to Paris, where they were used in the design of the Arc de Triomphe, only to be seized back and reinstated in Venice in 1815 after the Battle of Waterloo.
They remained in place on the Basilica until the 1980s, when ongoing damage from increasing air pollution forced them to retreat indoors and be replaced with replicas.