Architecture students reveal how beautiful urbanism can be
The English Terraced House
Les Bleuets: Building Register
Robin Hood Gardens: Building Register
Borstei: Building Register

All by Studio Krucker Bates
Published by TU Munchen
4
European housing surveyed in new research from Stephen Bates and Bruno Krucker's TU Munchen programme
This modest but beautifully designed and extremely informative series of publications belongs to a culture of academic research that is much more prevalent on the continent than in the UK.
They are the product of the teaching studio that Zurich-based architect Bruno Krucker and Sergison Bates director Stephen Bates have been running for the past two years at the architecture school, TU Munchen. The books' common concern is the relationship between housing and urbanism. In each, we are presented with a careful — primarily visual — description of a building, or in the case of the more substantial volume devoted to the English terraced house, a series of buildings that describe the range of a type.
As Bates' introduction to that volume makes explicit, the endeavour is conceived in the quasi-scientific tradition of Herman Muthesius's Das Englische Haus (1904). Nine houses of varying levels of grandeur are presented — a number (of the smaller ones) being the homes of prominent London architects. Each is described through measured drawings, ranging from the urban to constructional scale, as well as impeccably laconic photographs both of the actual house and of a beautifully constructed model. Although the publication is the work of 28 students, a common style of presentation is maintained rigorously throughout, allowing subtle architectural differences to register vividly.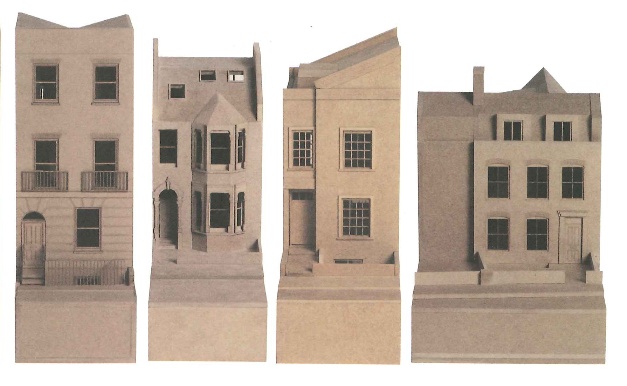 The projects covered in the other volumes straddle the division between architecture and urbanism: each is the work of a single architect, but of a scale that allows it to define the organisation of a piece of city. The subject of one, Alison and Peter Smithson's Robin Hood Gardens, will be familiar to BD readers. The others, a 1962 scheme near Paris by the architect Paul Bossard, and Bernhard Borst's Borstei in Munich of 1929, represented happy discoveries for me.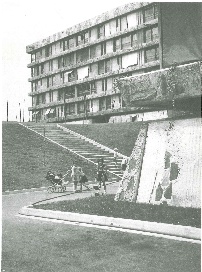 By November, another five titles are set to have been added, including volumes devoted to Kay Fisker's magisterial Hornbaekhus in Copenhagen of 1922 and the 16th century Fuggerei in the Bavarian city of Augsburg — the world's oldest social housing project still in use. The plan is that the programme will run for a total of five years.
If the standard of these first volumes can be maintained, it will prove a considerable achievement.
The cool precision with which everything is documented makes clear that the buildings under consideration are of more than historical interest: the aim is the accumulation of a set of formal techniques that might prove useful to architects working today. One is left with just one question: why can't British academic culture conceive of architectural research in such eminently serious and practical terms?