The Stirling Prize: artificial austerity
This year's shortlist reveals a fetish for the neo-modern slickness of concrete, glass and steel – but it is the building that pays attention to people that should win
"It's an austerity list," they clamoured, as this year's Stirling prize shortlist was announced. Sure, the buildings might seem stripped back, restrained, lacking the bombastic shapemaking of former years, but this is not cheap and cheerful recession chic.
The "temporary" Olympic stadium cost half a billion, the Sainsbury lab £82 million, the secretive Rothschild HQ untold squillions. All might use a restrained sober language, in deference to our straitened times, but they exude quality in their quietness — this is stealth wealth.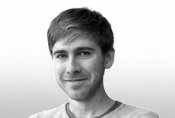 OMA features twice on the list for buildings that are not their finest, both products of the office's "generic" agenda: Foster with a Dutch twist. The Rothschild is a very good office block, but it is not a game-changer in its field, nor is it the open, welcoming bastion of public space that the architects suggest. Its ground-floor route is blocked off, as now is the whole of St Swithin's Lane, making this part of the City a meaner, more paranoid place.

The Glasgow Maggie's could be a Rothschild satellite office, with its crisp intersecting planes of concrete, glass and mirror. But its half-tonne sliding doors and sharp, clinical atmosphere lack the sensitivity to patients of many of the earlier centres. It shares the stripped, neo-modernist manner of Stanton Williams's Sainsbury Laboratory, which feels like the first-class lounge of science buildings. With an immaculate interior sequence, planned with a real understanding of how scientists work, this is a valuable addition to the development of research buildings — but its marching colonnades and wrap-around slabs all feel a little staid for Stirling splendour.

By contrast, Chipperfield's Hepworth gallery represents a faceted departure for the orthogonal maestro: a crystalline cluster of concrete containers rising from the riverbed in Wakefield. It is a powerful fusion of the local warehouse vernacular and primal bedrock, but its interior spaces of swooping suspended ceilings are a disappointment.
An alternative approach, of designing from the inside-out, is found in O'Donnell & Tuomey's Lyric theatre, a masterful concoction of levels and views, nooks, passages, and tailored spaces that revel in the theatre of people. Deftly assembled on its steep hillside site in Belfast, this should be the clear winner.

What is likely to happen, given that Hopkins's velodrome so erroneously missed out last year, is that the stadium will get it. A tour de force of structural ingenuity, the lightest ever Olympic stadium of its kind, it is a fitting symbol to the original intention of our sustainable, flat-pack Games — made of recycled gas pipes found in a field in Yorkshire.
Although its uncertain future might rightly deter the judges from bestowing it with pre-emptive Stirling glory and finally give it to the Dublin duo, shortlisted three times before, instead.