The flaming dandelion
By reinventing the question, Thomas Heatherwick has shown that the Olympic cauldron can be more than a bowl of fire on a stick
"It didn't feel enough to just design a different shape of bowl on a stick," says Thomas Heatherwick, whose startling Olympic cauldron design wowed 4 billion viewers around the world as the climax of Friday's opening ceremony.

"We were aware cauldrons had been getting bigger, higher, fatter as each Olympics happened and we felt we shouldn't try to be even bigger than the last ones," he says.

In typical Heatherwick style, his cauldron design reinvented what the bowl-of-fire-on-a-stick could be, by entirely rephrasing the question he was trying to answer: "We were trying to think from the most fundamental, 'where' and much as 'how' and much as 'what'," he says.

The resulting design comprises 204 unique copper "petals", brought to together by the competing nations and assembled into one of Heatherwick's trademark gigantic dandelion seeds - aka "one great flame of unity". Fully erect it stands 8.5m high and weighs a total of 16 tonnes. It has also been dubbed "the world's first low-carbon Olympic cauldron".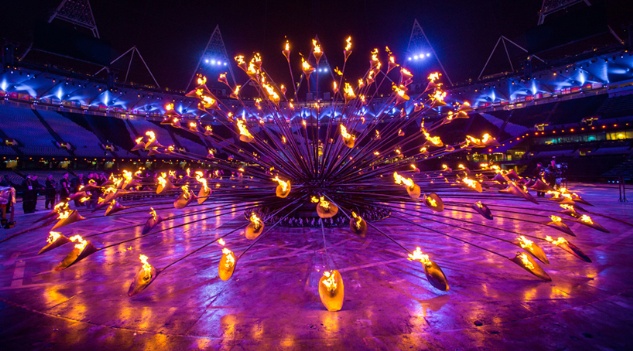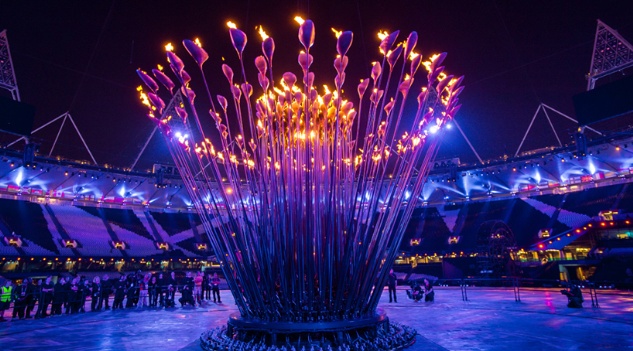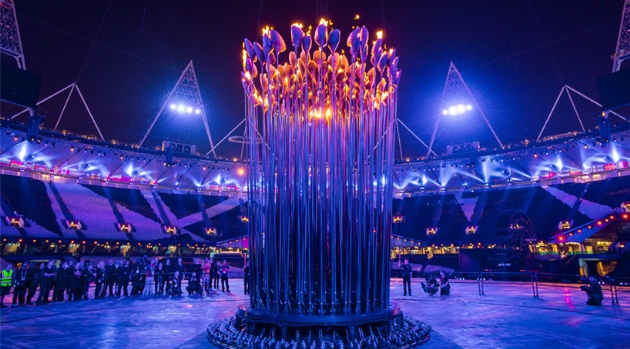 The copper petals, hand-made by car panel beaters in a shed in Harrogate, North Yorkshire, are plugged into stainless steel gas pipes, which are acid treated with a bluish finish, known as "bad black", and arranged in ten concentric rings. A complex mechanism was developed which would raise the inner ring first, followed by nine outer rings so that in the time it takes for the first ring to become vertical, the final one is just lifting into the air. It took the seven young athletes 45 seconds to light the flames and then a further 45 seconds for the cauldron to be raised.

"It was technically very difficult to make it work," says Heatherwick. "When it worked [at the opening ceremony], it was a huge relief."
After the Games, the cauldron will be dismantled and each copper petal returned to each competing national Olympic committee, in a similar manner to how the resin-encased seeds of his Shanghai pavilion were distributed.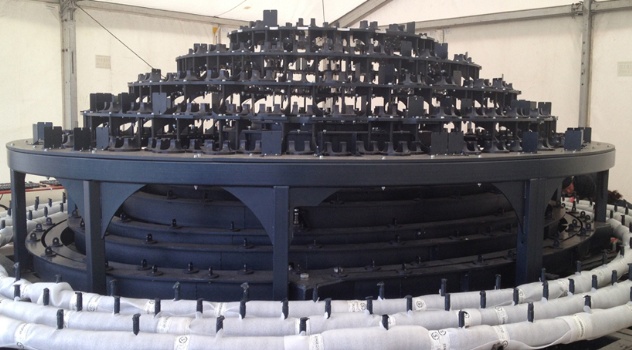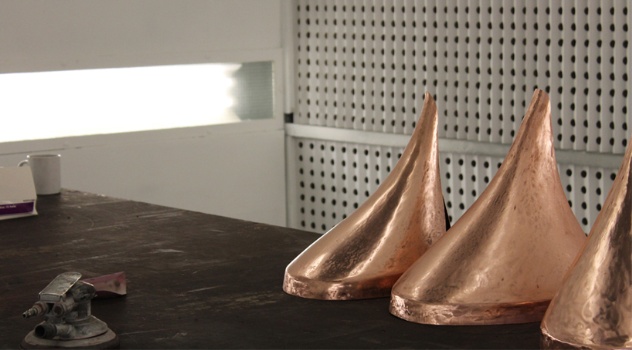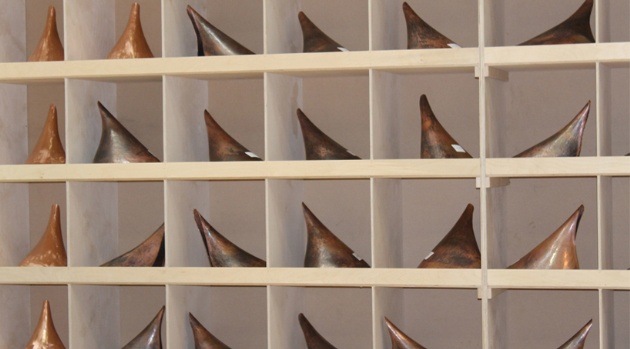 Despite its unsavoury associations with the Nazi Olympics of 1936 - which invented the torch relay tradition - the Olympic cauldron was first introduced to the modern Olympics in 1928 in the form of the Marathon Tower in the Netherlands, which was glamorously lit by an employee of the Electric Utility of Amsterdam.

This began the classic typology of the monumental bowl-on-a-stick, which evolved with little variation over the years. As you can see below, some countries opted for sober cenotaph-like edifices, others spindly tripods, some space-age flying saucers, until the bloated 300-tonne spiral of Beijing in 2008. By radically reinventing what a big bowl of fire can be, Heatherwick's design stands out as the most elegant and innovative in 84-year history of this strange tradition.