Rogers is not as anti-establishment as he appears
No amount of shuffling around in leisurewear can disguise the 'radical' architect's status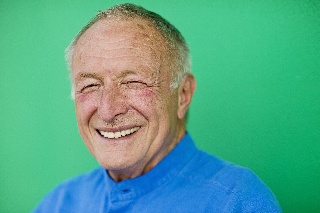 Eighty years old, a seat in the Lords, heading up a White Paper committee, adviser to city mayors, and now a major retrospective — no amount of shuffling around in leisurewear can disguise the fact that Richard Rogers has all the qualifications for the peak of the British establishment.
And he's in the club with other architectural names, like the old radical Peter Cook, the famously acerbic Richard Murphy and, of course, Norman Foster, who has the added qualification of tax exile. But he and other members of the architectural establishment have tried to pull off a remarkable trick and present themselves as creative radicals.
It's a well-known delusion. Communist revolutionaries became George Orwell's upright pigs; Mao sacrificed millions in his attempt to radicalise China.
As a Yugoslav friend said in the 1990s: "Old modernists are like old communists: they don't realise the revolution is over." And like China's state capitalism, where the revolution has become just an excuse for staying in power, the old architectural revolutionaries use establishment tactics to keep their noses in the trough. They control the institutions. They make sure all the plum jobs go to fellow travellers. They control the education system to form loyal cadres to "carry on the cause". They purge opponents with show trials posing as design review.
They manage their propaganda through a submissive press. And you only have to look at the latest round of RIBA Awards and the Stirling Prize shortlist to see the grinding conformity. How do they do it? To keep up the illusion you only need one thing: a credible enemy. Stalin created imaginary counter-revolutionaries; the architects' candidates for "re-education" are most of the population and their establishment.
Singled out for special treatment are the most dangerous enemies of all, traditional architects. They undermine the whole mission by revealing a popular and viable alternative. So they are persecuted as traitors to the true course of history. No architect-selected competition will have a traditionalist on its shortlist. No student pursuing an interest in traditional architecture is likely to get through. And no peer-selected prize will ever go to a traditional design. Pretence of persecution makes a perfect cover for persecution.
Robert Adam is a director of Adam Architecture