Zero-fee deals are everywhere
I was not at all surprised to see your headline about Sanctuary Housing's zero-fee framework agreements (News, November 23), but surprised that these kinds of stories had not been reported before, as this culture has been rife in the industry for many years.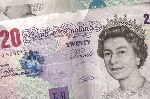 Most housing associations expect architects to work for nothing on feasibility studies and in-house framework competitions, and many have framework clauses concerning payments related to planning success.
For example, one large housing association in Essex has always stipulated that the final 25% of the A to D stage fee only gets paid when a planning application is granted, but on many occasions they cancel projects — meaning that architects only get 75% of their very minimal percentage fee, through no fault of their own. There are most likely other HAs with these same conditions.
In one appalling case, we won a competition on the framework of a large Home Counties housing association. Having spent £8,000 on a fully illustrated scheme, we were then asked if we could work for zero fees until planning was granted. This was in breach of the framework agreement and Ojeu rules. We said no, it should not be our risk, and they should have set the rules at the start of the competition. Eventually we came to an agreement over stage payments, but they later dropped us from all further stages of the project, no doubt as we were seen to be "difficult". We are very happy not to be working with them.
I could go on… but we decided some time ago not to seek further work on social housing frameworks due to their fee levels, contract conditions and unacceptable behaviour. We are much better off for it!
Craig Anders
Hampton Hill
Something for nothing?
So, we can confidently assume that Faithful & Gould is also doing its bit to help Sanctuary's "corporate social responsibility" by managing the framework agreements for nothing.
Why can I see flying pigs out of my peripheral vision?
Ian Robertson
Falmouth
Where are the professional bodies?
What do the RIBA and Arb think about an architect's ability to meet his professional duties set out in the Codes of Conduct if he charges no fees? Surely Arb should be disciplining such activity, and the RIBA should be removing practices which offer such deals from its register?
Similarly, do practices bidding for work on these terms inform their PI insurers that they are working on no fee, and what does this mean for their cover?
Lastly, as well as Sanctuary, should the profession not also boycott the project managers and agents helping them, such as Faithful & Gould in this case? It might help the profession to let those who perpetuate "no fee" bids know this will be taken account of in other circumstances.
Niall Phillips
Bristol
Postscript:
Email letters to buildingdesign@ubm.com including your postal address. We reserve the right to edit all correspondence