High Lines should be the norm
We read with some interest Elizabeth Hopkirk's article, "London reveals its high hopes" (Culture October 19), and also attended part of the High Line symposium at the Garden Museum.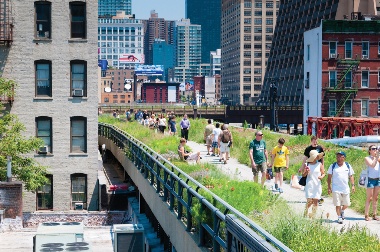 Source: Ferran Traité Soler/ISTOCK
Rooftop planting or high-level planting is not a new idea, nor should we be swept up in repeating concepts simply because something has proved successful elsewhere and might set a trend.
The message of the High Line is one of creating an imaginative solution to a derelict structure that, against all odds, became a catalyst for change and economic development, as well as a local park for its community. Simply planting rooftops in isolation will not do this unless we have more joined-up thinking.
The true message here lies in the value that well-conceived, inventive and engaging landscape and planting design can offer, regardless of whether or not rooftops are involved.
In other words, architects, engineers and, perhaps, most importantly, developers need to buy into the idea that a well-designed planted or green environment has the power to transform individual places and whole neighbourhoods in the same way that buildings can.
The intervention of planting in such circumstances needs to be bold and brave, not simply the odd tree or planter tucked in here or there as a sop to planning.
This involves spending money and requires some ongoing maintenance, but, unless these opportunities are seized with some vigour, we will continue to live in a drab and sterile world in which our High Line projects remain surprising when they should be the norm.
Andrew Wilson and Gavin McWilliam,
London W4
Postscript:
Email letters to buildingdesign@ubm.com including your postal address. We reserve the right to edit all correspondence