Criticism needs no carbuncles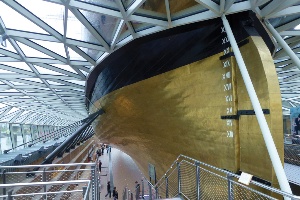 First, a bit of history: it was Prince Charles who publicly made the damaging and mean-minded "carbuncle" attack on ABK's National Gallery scheme.
The remarkable shortlisted scheme by the Richard Rogers Partnership had attracted much media attention. Over the years many people have told me that Prince Charles was unclear about which scheme was designed by which of the two practices — ABK or RRP? Difficult, it seems.
Both practices were in the habit of playing the occasional game of cricket or softball in Regent's Park before repairing to the pub. It was here that the light-hearted (headed?) but poignant idea took hold that a trophy, the Carbuncle Cup, should be presented to the winner. This was done. And, to be clear, had nothing to do with architectural criticism. Was it about two decades later that BD "adopted" the title, associating this with a much heavier purpose? Why this title, this purpose?
Clear, well-argued criticism is always welcome but to link this purpose with earlier prejudiced views expressed by tainted language is to undermine the intellectual ground of sound criticism.
BD has no need of such emotional carbuncular bias in order to help boost circulation. Penetrating journalism, good illustrations and strong graphics are surely
sufficient to raise the level of discourse, not drag it down.
Peter Ahrends
London NW1
Architectural insight
I'm not an architect, but have more than a passing interest in what is being built around me.
I saw a snippet in the press about your annual award and looked it up on the internet.
I agree with everything you say about Cutty Sark, but what took my eye was the nomination of Mann Island. I live in Liverpool and work in the city centre. That black mass is indeed a carbuncle, which stands out depressingly against the mixture of buildings which surround it. Dreadful.
How refreshing to read of architects who are not beguiled by the emperor's new clothes.
James Gatenby
Liverpool
Postscript:
email letters to buildingdesign@ubm.com including your postal address. We reserve the right to edit all correspondence