Architects: cut the rhetoric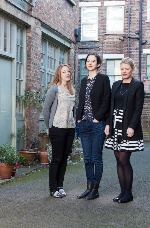 …but I also wish that, when asked about their design philosophy, their response was not, "… focusing on the framing of dialectical relationships: the meeting of innovative digital technologies with traditional materials; the juxtaposition of innovative geometries with historical detailing; and the alternation between artificial and natural landscapes".
If I thought about this for long enough, I am sure I could work out what it actually means. Frankly, however, life is too short.
It is time that architects gave more thought to how they describe what they do to people who are not architects. And people who are not architects read BD.
I have no doubt that vPPR are, as BD suggests, in the running to secure a major commission. However, they have to get through the presentation stage first. Most developers I know would glaze over if the answer to the question, how would you describe your approach, was as impenetrable as the above.
Louise Rodgers
Director, Quatro
Postscript:
Email letters to buildingdesign@ubm.com including your postal address. We reserve the right to edit all correspondence