'Zero fees' working — the discussion continues
During 35 years of running my solo practice, I was always very busy during that wonderful period of mandatory minimum fees for housing that was accepted by government and all the public housing agents.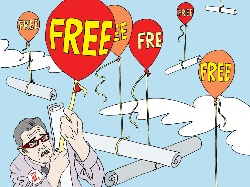 Source: Angela salt
However, in the 1970s and 1980s I did work for three housing associations who all pleaded poverty in respect of paying fees up until a scheme was in sufficient detail and planning consent as to be accepted by the Housing Corporation within its general financial programme — noting that I was kept at arm's length from these negotiations. I was promised that, if a scheme did go ahead, I would be the architect and would be paid the full mandatory fee.
Over the years I received at least two substantial contracts from each association, but at the expense of over 14 scheme studies with no fee. Two of these obtained outline or full planning consents, and one was refused consent and on appeal, with a modified design, again refused but won on a further appeal. Where a consent is obtained, but not proceeded with by the housing association, the consent attaches to the site and thus establishes a development value for the landowner for nothing.
The only way I could afford this disgraceful situation was by doing the professional work myself and working such hours as necessary, and thus be able to cope with the hundreds of hours for no payment.
I was led to understand that this situation was common throughout the housing association movement at the time, and I am intrigued to learn what happened following the scrapping of the mandatory fees so as to lead to the current Sanctuary Housing argument (News November 23). Did things get better for a time?
David N Sutcliffe
Welwyn Garden City
Where are our professional bodies?
What do the RIBA and Arb think about an architect's ability to meet his professional duties set out in the codes of conduct if he charges no fees? Surely Arb should be disciplining such activity and the RIBA removing practices which offer such deals from its register?
Similarly, do practices bidding for work on the terms of the Sanctuary Housing fee demands inform their PI insurers that they are working on no fee and what does this mean for their cover? Perhaps you could approach some PI insurers and publish their answers?
Lastly, as well as boycotting Sanctuary, should the profession not also boycott the project managers and agents helping them — such as Faithful & Gould in this case? I am going to raise this issue with our executive board, but it might help the profession — to let those who perpetuate no-fee bids know that this will be taken account of in other circumstances.
Niall Phillips
Bristol
Zero equals zero
Clients should remember: if you pay peanuts, you get monkeys. Architects tempted to work for minimal or no fees should remember that loss leaders inevitably lead to losses and if you start off on a low fee it is very difficult, if not impossible, to increase fees on the next job for that client.
Owen Luder
Westminster
What are you worth?
The debate about fee scales misses the point: how much money does it cost you to provide a service, and how much profit do you want to make? If that can be expressed by a random percentage on a graph, without any reference to the nature of the client and the complexity of the site and planning issues, or the level of design and detailing required, then I wish my architectural colleagues good luck.
Most business sectors seem to survive without fee scales. What needs to change is the profession's culture of being afraid to argue its value to hard-nosed clients and developers who often don't appreciate that a relatively small investment in great design early in a project reaps dividends for years to come.
Be bold, and raise your fees for 2013. I have in 2011 and 2012, and intend to in 2013. And ignore any stupid 0% scams.
Warren Whyte
via bdonline
Only ourselves to blame
Clients are paying peanuts and getting a highly skilled professional service, it is us monkeys that are lowering the price of our services through desperation and survival.
I believe the only way to solve this is to set a minimum fee scale. Why would any architect argue against this? It would protect the profession and the built environment. Quality should be central to this: we lower our fees, we lower our time, we lower our service. A minimum standard needs to be set.
Lawrence Blake
via bdonline
Postscript:
Email letters to buildingdesign@ubm.com including your postal address. We reserve the right to edit all correspondence