Is the tall tower debate all out of proportion?
We have got our knickers well and truly twisted over towers. The latest campaign to save London's skyline is targeted at rich foreigners not poor planning or sloppy architecture, says Amanda Baillieu
Every five years or so London luuvies get worked up by the threat to the city's skyline. This time there's some research to back it up.
A list of more than 200 towers has been put together by New London Architecture, and this has prompted some leading figures, along with the Observer newspaper, to come to the conclusion that things really are out of control and action must be taken.
The list of the signatories to the paper's London skyline statement includes the usual suspects as well as a few surprises. I enjoyed the unconscious coupling of David Chipperfield and Rosemarie MacQueen, the strategic director for the built environment at Westminster city council, who tried to block the architect's Elizabeth House scheme.
I was struck, too, by how many of the signatories already serve on panels such as the Mayor's Design Advisory Group, what's left of Cabe or run bodies such as Save. Many are either professional do-gooders or paid advisers — nothing wrong with that, but they might want to ask themselves if they have been effective in protecting the thing they profess to care so much about. Finally none of them represent the generation most in need of somewhere to live.
A good handful of the NLA's list of towers, including the Shard, are already built or, like the Chessegrater and 20 Fenchurch Street, about to finish.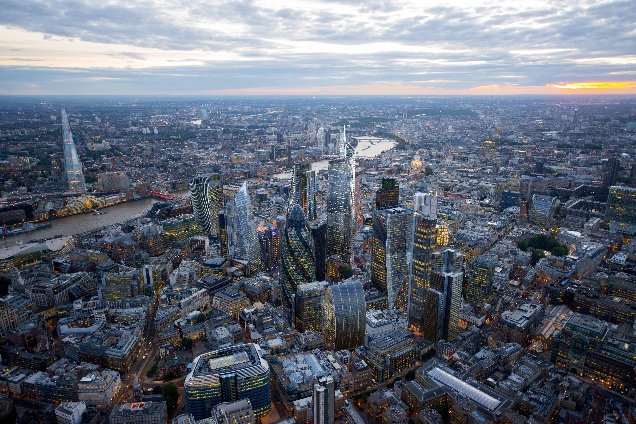 Source: CPAT/Hayes Davidson/Jason Hawkes
Others – such as Maiden Lane, a 20-storey tower on the edge of the Maiden Lane estate in Camden – are significant regeneration projects that have taken years of consultation. And anyone who believes towers are being rushed through by slapdash councils, might want to research the planning history of 2-12 High Street Stratford, which worked with six bodies, aside from the Newham council planning authority, before planning was finally granted.
A couple are in the City such as 40 Leadenhall by Make and 52 Lime Street by KPF, a handful are student accommodation; a number are on hold or at design stage including The Blades, two 40-storey towers for the Ministry of Sound. Some are clearly in La La Land and won't be built.
The architects being accused of blighting London forever include four Stirling Prize winners: RSHP, Feilden Clegg Bradley Studios, Stanton Williams and Herzog & de Meuron. Nearly all the architects on the list are decent, and award winning, including Studio Egret West and AHMM.
None of these towers have been given planning permission from a sketch on the back of a fag packet, neither have they been rushed through, as implied by the campaign.
Some have been held up by the recession and others still don't have their funding in place. There are some funny shapes, but not many. The most offensive tower on the list is the Walkie-Talkie, which was given its leg up by Cabe. Do we believe a "skyline commission" is going to be any better at spotting the duds?
Writing in the Observer on Sunday, architecture critic Rowan Moore said: "It is shocking that such a profound change is being made to a great city with so little public awareness or debate." 
But the clue to campaign's raison d'être comes in his next sentence: "These towers do not answer the city's housing needs, but respond to a bubble of international investment in London residential property."
And it's true that most of the towers on the NLA list are residential. Between them, they are adding around 20,000 apartments to London — many of them described as "luxury" or "private", and too few as "affordable".
We have all watched as property is sold to foreign investors – often before it's even marketed in the UK — and then left empty. This makes us all angry, and it would have been more interesting if the NLA had also researched the percentage of these apartments that will be truly affordable.
But that is a different debate and it is dangerous to confuse the two.
London's unique character is not under threat from 200 towers, but the fact few Londoners can afford to live in them.
Postscript:
Amanda Baillieu is BD's editor at large