Design Council Cabe stalls at the lights
The new Building for Life standards mark a change in emphasis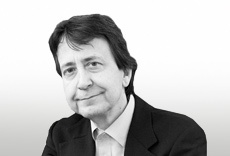 When Cabe merged with the Design Council early last year, there were two initiatives that I thought were worth protecting: Cabe's enabling function and its Building for Life standards, aimed at improving the quality of British home building.
Eighteen months after the merger into Design Council Cabe, we have seen the departure of most of the old guard and also the departure of some of the new recruits. Now comes the release of the new Building for Life standards, rebranded as BfL 12. The previous 20 questions have been reduced to 12 for 2012 (one wonders whether they will add one each year of the century, so BfL 13 and so on…).
Beyond all the comings and goings, BfL 12 provides a clue to the direction of Cabe under the Design Council. It uses a simple "red, amber or green light" approach to those questions, and it's instructive to see what has been left out in the reduction from 20 to 12.
On the plus side, housing developments designed with BfL 12 in mind are not likely to be cul-de-sacs as the emphasis on connectivity and access to public transport has been retained. The new guidance also retains two key principles related to local identity and respect for context, and maintains support for housing and tenure mix and mixed use, albeit in a somewhat weaker form.
However, the area of designing streets has received a change in emphasis, from designing for the pedestrian and ensuring that parking does not dominate to ensuring there is plenty of parking and cars are not discriminated against. The issue of environment and sustainability has been omitted, presumably relying on building codes, but this could lead to a notion that the environment is somehow separate from urban design.
Finally, design and construction — worth five questions before — has been reduced to one question dealing with the design and management of the public realm. No mention is made of quality of design or construction, interior layouts, or whether the buildings exceed statutory minimum requirements. In its place, an entire question has been added about the storage of wheelie bins and other detritus. While lack of storage is a common enough complaint, the combined emphasis on parking and bins could be met by what Americans call "snout houses", where the garage is the most prominent design feature.
BfL 12 makes no mention of quality of design or construction

Hank Dittmar
The document itself is mostly text with a minimum of illustrations, displaying the kind of bland modernism one came to associate with the old Cabe. And, like the old Cabe's graphics, the images generally bear little relation to the text. There is no use of diagrams to illustrate design principles, and the language is generic, non-specific and vague enough to allow
for loose interpretation. I would have much preferred explanatory images and diagrams to the abundance of words about design.
Perhaps this was necessary to bring the Home Builders Federation along, or perhaps it reflects a new generic cheerleading for design. The principles are generally wholesome and positive, and repeat but do not really extend the National Planning Policy Framework.
All in all, I'd give it an amber light.
Hank Dittmar is chief executive of the Prince's Foundation