Would mandatory fee scales help the profession?
Yes, says Brian Waters, because architects need guidance; but the RIBA's Richard Brindley believes they are obsolete, dangerous and illegal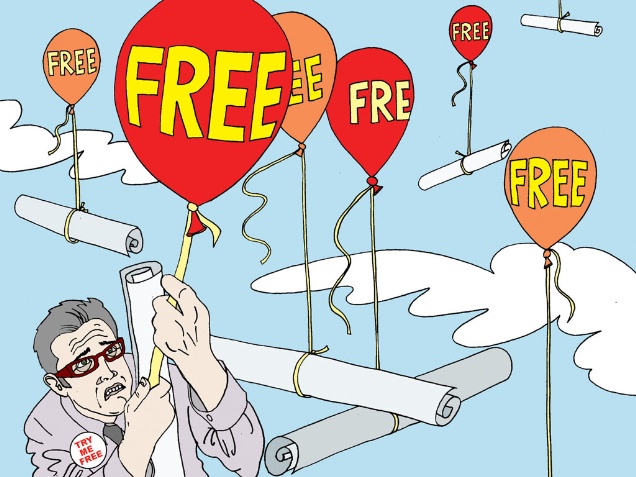 Source: Angela salt
"YES"
Brian Waters
Principal of BWCP
Scale fees date from 1872 and were revised and reissued 11 times. In the 1982 guide, "Mandatory" fee scales were changed to "Recommended". In 1994 this was changed to "Indicative". Finally, in 2003, the RIBA abandoned them.
The concept of professionalism involves a sophisticated level of knowledge. With traditional professions like medicine and law, the client rarely has much of an idea of what the professional must actually do to deal with whatever problem has been put before him. To some extent architecture is the same. A client will rarely know how much time is involved in creating and documenting a good design. Fee scales set a standard for how much time should be allocated to do a project of a certain scale.
In my view, the main justification for some sort of reference guide is in the Arb Architects Code: "You should ensure that you are able to provide adequate professional, financial and technical resources when entering into a contract."
Architects need guidance, and the ACA is asking practices to supply some simple information on the man-hours needed to carry out the Normal Service on sample projects. Actual fees charged are not given, just a range of required man-hours which may then translate into a reasonable fee depending on overheads etc.
Preliminary results show that the 2003 RIBA graphs were out of date because of inflation; they reinforce the conventional wisdom that large jobs can be carried out for a lesser percentage than small ones; they do not support the traditional assumption that works to existing buildings require higher-percentage fees than new build.
Help make the exercise credible to clients: email office@ACArchitects.co.uk for the simple survey form. Cutting your fees is not only bad for your health but risks breaching the Architects Code.ꆱ
"NO"
Richard Brindley
Executive director, RIBA Professional Services
Fee scales are definitely not (and never have been) the answer to achieving the right fee for architects, for these reasons:
For over 30 years, any form of enforceable (mandatory) professional fee scale has been illegal in the UK because of EU competition directives and OFT rules, which are there to support a fair and open market.
Fee scales were based on averages of construction costs, generic standard project types and tradi-tional services. There is now much greater variety of fee arrangements, scope of services, project types, client demands, practice costs plus procurement and contractual arrangements, making any form of "standard fee" generally useless.
Fee scales may seem a convenient way of picking a fee by simply looking at a graph, but they are risky and unprofessional if the architect doesn't fully understand the demands of the job and their business, as well as the relevance of the figures behind the scale.
Clients see indicative fee scales as a cost to be negotiated down, encouraging a downward spiral of suicidal fee bids, as they are not based on the value and benefits that the architects' services provide.
Fees will only rise if clients can measure the real value added by their architects. This is a hard task in a highly competitive market.
The profession will only prosper if we move away from protectionist "cost-based" formulaic fee scales, and move to "value-based" tailored fee offers that promote the benefits that good design and professional service will bring to the client.
The reality of achieving good architecture and being a well-paid architect is far removed from the fantasy world of "magic formulas" such as fee scales. Rather than seeking to be a Harry Potter with a magic wand, let's be business-savvy professionals who don't undersell our real value!
WHAT DO YOU THINK?