Was the RIBA right to criticise the EFA's baseline school designs?
Yes, says Michal Cohen, it's the RIBA's job to critique public building programmes; but Rob Charlton believes its sensational language helps nobody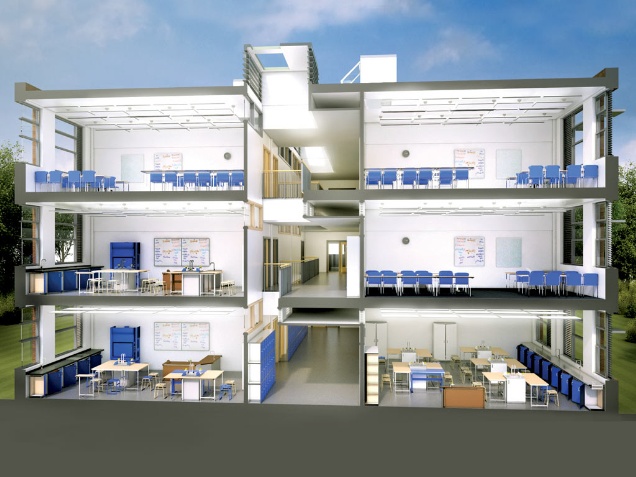 "Yes"
Michal Cohen
Director, Walters & Cohen
The RIBA states that "with government, we work to improve the design quality of public buildings, new homes and new communities". Given its remit, the RIBA was right to respond to the Education Funding Agency's baseline designs with its five key concerns.
Schools are places where our young people gain academic and social skills, both of which are necessary to grow responsible, engaged people who contribute to society. Architects understand the broader picture on cost, standardisation, social awareness and enabling academic achievement, and are therefore well placed
to comment on the new standards.
There also should be public comment from teachers, educationalists and other consultants who add value to the design of schools.
Of particular concern is the loss of engage-ment between archi-tects and schools.
Even with good school design, it takes a skilled architect to explain the implications of the design options. This is an even more important job when explaining very tight spaces, so that the school can consider how they will manage behavioural issues, circulation throughout the day, staggering of lunch and break times, and any community use. Reintroducing this engagement could result in improvements to the baseline designs.
Baseline designs should be built with due regard to their context and tested before being rolled out. Further work needs to be undertaken so that the designs can be adapted. Talented, experienced architects are the right people to come up with innovative solutions that achieve the cost savings the government requires while giving individual schools the things that matter most to them.
"No"
Rob Charlton
Chief executive, Space Architecture
Although the RIBA makes some strong and valid points that need to be considered, the sensational phrase "flat pack schools" does little to help the profession. It makes architects look elitist and wedded to high design for every building and as though they operate only in a perfect world. The RIBA could have responded by acknowledging the challenges and looking to develop solutions.
The architectural profession has designed hundreds of schools over the past decade and we know what does and does not work.
We don't need further detailed consultation.
The challenge is that too many of our young people are being taught in dreadful buildings and the government has no money to put this right.
As a profession we need to use all of our skills to develop buildings that can provide more for less, and if this means a level of standardisation or pre-fabrication, then so be it. We need to see the big picture and be willing to compromise.
Architects know better than most the depths of the recession. We need to invest in our young people and find clever solutions to give them the basics they deserve.
The baseline designs are there to demonstrate what can be achieved within the area guidelines. The designs will prevent us going on a wild-goose chase designing buildings that cannot be afforded or delivered. Here, the government has set clear parameters, something that BSF never did.
The RIBA and the profession should get behind the problem and come up with some proactive thinking rather than the usual criticism. It would put the profession in far greater standing in the industry and may even surprise Michael Gove, though I don't think he is likely to change his mind because of what the RIBA says.