Should we boycott the Robin Hood Gardens competition?
Yes, says Steve Smith, architects should do anything possible to protect the Smithsons' creation; but Hans van der Heijden says architects should stick to designing buildings and leave planning questions alone
Yes
While post-war modernism in general continues its gradual rehabilitation in the public imagination, it seems the enemies of brutalism are still unwilling to look beyond a mistrust of anything raw and made of concrete.
Experience tells us that buildings are often demolished before their merit or importance is widely understood. Several important brutalist structures face this fate.
Top of the list is Robin Hood Gardens. Alison & Peter Smithson's seminal housing scheme in Tower Hamlets has been the subject of a long campaign. It is a fine piece of architecture — in its theoretical underpinning and in the exhilaration of its realisation with such rich articulation and monumental scale.
Of course, Robin Hood Gardens is not without serious flaws — the site is hemmed in by heavy traffic arteries and it is easy to underestimate the terribly corrosive effect years of poor maintenance on structures like this. If you want to see how they look when properly maintained, visit the Barbican.
But knocking such buildings down is the wrong response. A creative approach to the reinvention of Robin Hood Gardens would leave a far richer legacy.
Think also of the environmental cost. At AHMM, through our work on projects like the Angel Building, we have learnt the significance of embodied energy and the enormous amounts of carbon dioxide tied up in these structures.
If there is even a small chance that a boycott by architects will save Robin Hood Gardens, that is what we should do.
No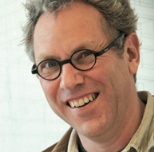 A boycott is pointless, serving merely to further isolate the British architectural profession from any meaningful engagement with housing and urban design.
If good architects will not think about a critical reconstruction of Robin Hood Gardens and its awkward urban setting, who will? If they cannot find ways of dealing with the technical deficiencies of post-war brutalism, who can? If they refuse to participate in the broad coalitions needed to improve housing design in Britain, who will take their place?
The defenders of Robin Hood Gardens argue that the building's architectural merits justify its preservation. While I believe one should be cautious about demolishing any building, I am indifferent to the Smithsons' oeuvre in general and sceptical of Robin Hood Gardens in particular. But the overestimation of Robin Hood Gardens and the canonisation of its authors are not my issue.
The fact is that it is not within architects' competence to decide whether or not a housing scheme warrants demolition. Housing hardly ever attains monumental status. No-one could deny that Robin Hood Gardens failed to provide a habitat that its residents esteemed, and in the face of that failure, a degree of modesty on the part of the profession would be appropriate.
The architects calling for a boycott should face up to the fact that this is their cruise ship that has sunk: Captain Schettino, get back on board — immediately!