Should there be fewer RIBA Awards?
Yes, says the RIBA's Tony Chapman, the new two-tier system allows judges to recognise the best new buildings; but Paul Monaghan feels the cut in prizes will have a demoralising effect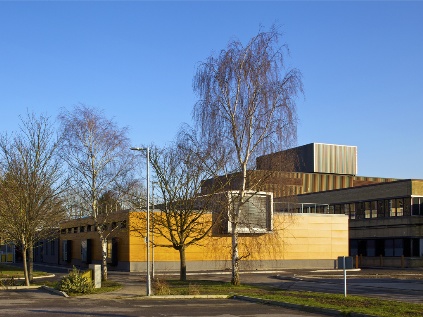 Source: Craig Auckland/Fotohaus
"Yes"
Tony Chapman
RIBA head of awards
The RIBA Awards are all about rewarding architectural excellence and discovering the best new architecture. They recognise that the greatest achievements often arise out of the biggest challenges.
In 2002 the RIBA gave 52 RIBA awards. Ten years later that had risen to 95. Even allowing for a buoyant economy during most of that period and an arguable rise in the quality of entries, it was becoming apparent that it was easier to win an RIBA award than a decade earlier. In other words the currency was being devalued.
Changes to the entry and judging system has afforded juries a clearer sense of which buildings stand out at a national level. Previously the RIBA Awards and RIBA Regional Awards were judged at different points during the year by separate judges. Over the past two years the RIBA has worked to coordinate both sets of awards so that only one set of judges visited the projects. This has enabled them to look across all their region's schemes and to differentiate between a standard that merits an RIBA award and one that merits a regional award.
The new system means that judges can recognise projects with the relevant award, instead of fearing that a scheme will otherwise go unrecognised.
This is the first year that the new one-stop, single-point-of-entry RIBA Award system has been tried and we will be reviewing it to see if we've got the balance right between recognising great buildings for their region and those that stand out nationally, deserving an RIBA Award.
However, I believe that the revaluation of the RIBA Awards is an extremely beneficial outcome of the new system.
"No"
Paul Monaghan
Former chair, RIBA Awards Group
When times are so tough for much of the profession it makes no sense that we recalibrate our award system. This year it has lead to just 50 UK awards as opposed to the 90(ish) that have been given out over the past five years.
This is certainly not due to a sudden slipping in standards in the architecture being produced in the UK. Indeed, I believe that the recession has lead to an uplift in architectural standards as firms have had to be smarter and more inventive: demonstrating the value of good design in these difficult times.
As someone who has been involved in this process for many years, I have first-hand experience that confirms that the awards remain the most rigorously judged building awards in the country where the emphasis is on visiting the buildings rather than looking at photographs. We have seen an increase in the quality of both small and large building types and we need to celebrate this — and to appreciate the impact that getting an award can have on everyone connected with the project — clients, councils, users, contractors etc.
This year's revamp doesn't work — having a two-tier system (RIBA Awards and RIBA Regional Awards) will always devalue the lower tier. The real problem is that the system has been endlessly fiddled with, leading to confusion and frustration. So let's go back to a one-level RIBA Award and all the various regional awards that add something unique and local to the proceedings.
And if we have more than 100 great buildings in the country (which is really a very small amount) then that is OK. The awards committee can use this list to select a Stirling Prize longlist. This might even keep everyone happy. It has worked for the past five years, so why change it?