Should the South Bank Centre be listed?
Yes says Henrietta Billings, it is a versatile, intriguing architectural composition, no says Robert Adam, to survive it needs to be useful, robust and liked by the community- not just architects, art historians and their camp followers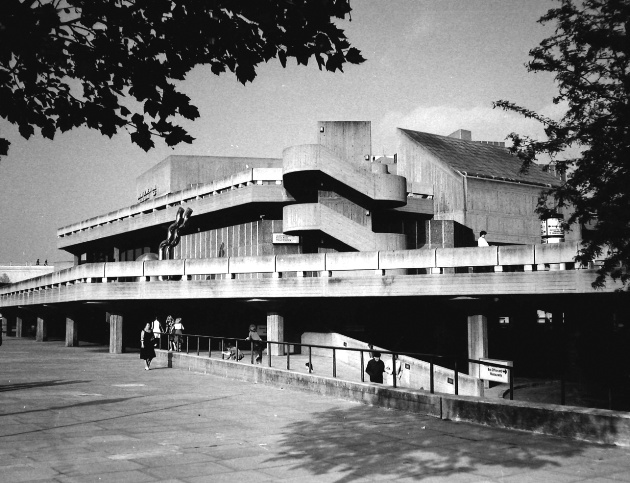 "YES"
Henrietta Billing
Senior conservation adviser at Twentieth Century Society
The South Bank Centre should be listed because it is of "architectural and historic" interest.
In making listing decisions, ministers are not legally allowed to take anything else into account. Listing doesn't necessarily mean a building cannot be altered; some buildings can take major changes, such as Bracken House in London.
Since 1991, the Twentieth Century Society has repeatedly called for the listing of the Hayward Gallery, Purcell Room and Queen Elizabeth Hall. English Heritage has recommended listing them four times.
Our nomination to add the buildings to the World Monument Fund 2012 watchlist of internationally significant buildings was also accepted.
Constructed of high quality, deeply crafted board-marked finish concrete, the complex is a series of indoor and outdoor event spaces. These are connected by irregular circulation routes that invite you to explore the intriguing architectural composition. Recent events at the centre show how versatile these buildings can be.
The complex was developed between 1963-1968 by the London County Council Special Works Group of architects, including Archigram's Warren Chalk and Ron Herron, some of the most daring thinkers of the 1960s. This ensemble is the only built manifestation of their ideas of multi-layered and multi-functional buildings.
In its latest listing recommendation, turned down in June, EH reaffirmed its views on the quality of the complex: "We remain convinced that it has the special architectural and historic interest to merit listing."
What evidence does the heritage minister have to not follow this advice?
"NO"
Robert Adam
Director at Adam Architecture
Buildings only matter because people want them. You protect buildings with the law to make sure someone's heritage isn't destroyed.
Heritage is part of community identity. If it's lost, the community loses a bit of its identity — that's the only reason heritage is important.
If a community doesn't want something, it can't be part of its heritage.
So which community wants the South Bank Centre?
Do the people of the nation feel that if they lost the centre their identity would be threatened? I don't think so.
Do the citizens of London think their identity would be less if it went? I doubt it.
Does the population of Lambeth believe that without it Lambeth wouldn't be its Lambeth? Unlikely.
So what community might want to keep this big concrete lump? The community of architects, art historians and their camp followers.
This small group justify keeping these kind of buildings because they are "experts". They think they know better than ordinary people and that one day people will thank them, but really they don't know the future any more than anyone else. They just like it.
That's the problem with listing buildings that are less than 50 or so years old. They are still part of something current.
To take a dispassionate view of something it has to have been in and out of fashion and beyond.
True, you will lose interesting stuff on the way. It is a pity, but then useful, robust and likeable things are more likely to survive and people will become fond of some things just because they are there.
We need a churn of the accidental survival and loss of recent buildings to keep places vibrant and interesting.
WHAT DO YOU THINK?