Do young practices benefit from design contests?
Yes, says Robert Sakula, they give power back to designers; while Tomas Stokke says we need to look to Scandinavia's healthier competition culture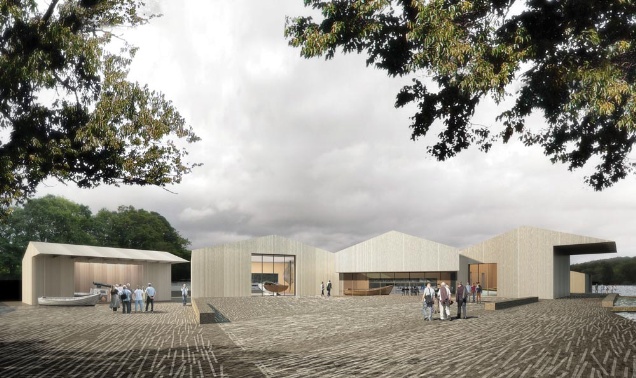 "Yes"
Robert Sakula
Founding partner at Ash Sakula
Currently procurement is a thoroughly nasty process which gives dull, unqualified box-tickers the right to judge our abilities. They consistently make the wrong choices, because what they're testing is our ability to fill in PQQs. The result? Practices with PQQ machines win the work, and it's a well-known fact that practices that enjoy that sort of thing are crap designers.
What clients ought to test is our ability to use design to solve their problems. One way is to look at what we've done before. This can work well, but it slams the door on young, untried architects.
Another way is to hold a competition. What's brilliant about this is that it gives power back to us as designers. Success or failure is in our own hands again, and we're not the only winners, because good design means happy clients and a more beautiful city.
Of course, not all competitions currently deliver, so here are 10 golden rules:
All procurement by open design competition with no pre-qualification.
Submission limited to two A3 boards and 500 words.
No registration fee.
Juries include architects.
Single stage short-lists of four or fewer.
Public presentations by shortlist and jury.
All shortlisted entries exhibited.
All entries published online, along with a jury report.
Cash prizes for all on the shortlist.
PQQ becomes a post- qualification question-naire for the winner only, who teams up with a larger practice if anything is amiss.
All very well, I hear you say, but competitions waste my time. Well, in that case, you're obviously busy enough not to need them — so leave them for tomorrow's winners.
"No"
Tomas Stokke
Director at Haptic Architects
Competitions are resource-intensive, costly and there's often little chance of the project going ahead, even when you win. In their current form, they are like an expensive hobby — enjoyable, but ultimately futile.
The RIBA contributes to this by supporting ill-conceived competitions with unnecessary requirements. The recent Windermere Steamboat Museum competition required
£5 million professional indemnity insurance for a project with a construction value of £5 million. Seriously, how wrong can a project go?
Our practice has a strong connection to Scandinavia, where there is a healthy competition culture and more opportunities for younger firms. I think we could learn by adopting some of their practices.
The RIBA could help in a number of ways:
Encourage open com-petitions, but only when the client/brief/project is real and has credible financing. There should be appropriate prize money for the winner and placed entries.
Stop the ridiculous practice of fees for enter-ing RIBA competitions. We are providing tens of thousands of pounds of free consultation to the client — we should not pay for the privilege.
Shortlisted competitions should be better paid — at least enough to cover basic costs for visualisations.
Promote the idea that there is little increased risk in younger practices, but encourage mentoring. Young practices will make extraordinary efforts to make good buildings, but can do with a steer.
Introduce a wildcard list of younger practices that clients should be encouraged to use. At least one should be shortlisted for each design competition.
The RIBA is making good steps in the right direction with its ladder of opportunity. But an increase in competitions isn't enough, they must be good competitions.