Can demolition be justified to create wealth and new jobs?
Yes, says Ken Shuttleworth, it can be the only realistic approach; while Chris Brown thinks retaining old buildings contributes to the vitality of cities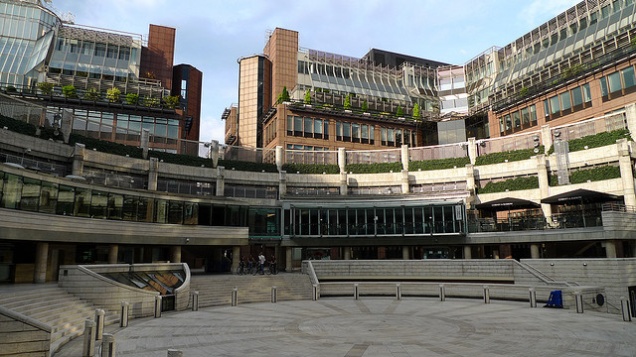 'Yes'
Ken Shuttleworth
Director, Make Architects
In an ideal world, we would all retain and upgrade buildings. The space and resources to extend, refurbish and convert would be limitless and there would be no need to demolish and start again. That is in an ideal world, though, not a real one.
In reality, we are faced with a much different picture. Space and resources are often limited and, while refurbishment might be the most sustainable and quickest solution, it can cost just as much and force the occupier into compromises it would rather not make.
Wherever possible we look at a retention option as part of our feasibility studies, but when the developer has an occupier ready to go, which has a shopping list that includes a purpose-built, new-build, future-proof building, it can't be ignored. In any market really, but especially this one.
As architects, we have a responsibility to protect our environment and invest in the urban realm. I can already hear the critics arguing that we are forgetting about the impact on people; on the environment. But surely our role is to try and solve both problems. The best solution is one that works for all parties, the developer, the landlord and the final occupier. If that requires demolishing a building to have a blank canvas, then we need to find other ways to limit or offset the environmental impact.
We will see more and more retention and conversion schemes over the next few years; we have a handful of such projects on our books. However, if the best solution requires demolition, then that is what we should do.
If it makes money, creates jobs and drives more investment in the UK, then surely that is a good thing?
'No'
Chris Brown
Chief executive, Igloo
When asking whether demolition can be justified to create wealth and employment, greed cannot be the only consideration.
The answer depends on your definition of wealth. If you define it as pound notes in a developer or landowner's pocket, the answer is a resounding, "it depends".
Jane Jacobs, the great observer of American cities, said, during the wholescale rebuilding of parts of New York in the 1950s, that the demolition of older buildings deprived neighbourhoods of activities that contributed to their vitality.
Old buildings are often where artists find studios or community groups find places to meet. Small, old shops on high streets house owner-managed businesses, whose proprietors, Jacobs observed, "choreograph the sidewalk ballet". You wouldn't get that from a Tesco manager.
The case against demolition is not a limited one about architectural or historic interest. It is a much wider one about the economic, environmental and social impact of demolition, as well as the financial outcome.
There are sites around the country where landowners, seeking to avoid rates or insurance costs, have demolished and left brick-strewn wastelands to blight their neighbourhoods for years.
Even the best schemes like Amsterdam's Eastern Islands, Poundbury, Homeruskwartier in Almere or Western Harbour in Malmo inevitably have a weird corporate lifelessness compared with places like Shoreditch, Manchester's Northern Quarter or Holbeck in Leeds.
There is almost always a better solution to demolition, such as working with outfits like Somewhereto, the local community and creatives to achieve vibrant uses that deliver social and financial benefits and stitch places together.