Are building regulations holding back development?
Yes, says Nahid Majid, they are confusing and need to be streamlined; while Paul King says availability of finance is the real issue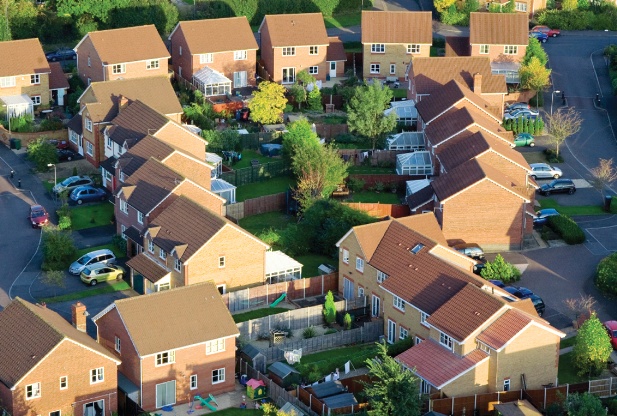 "YES"
Nahid Majid
Director of Design Council Cabe
The current regime of building regulations, planning policy and funding has created a framework for housing quality that is confused, overlapping and sometimes contradictory.
Design Council Cabe acknowledges that building regulations do provide an important function — crucial to ensuring quality place-making — but we are keen to see their simplification so that development is not held back.
We're pleased the government has placed a greater emphasis on design quality, as set out in the National Planning Policy Framework, and reinforced the principle that decisions on planning and place-making are determined locally, but we believe the standards framework should be streamlined.
Such a framework should include minimum design standards for housing, and address the policy principles required to meet environmental commitments and the basic needs of communities.
We've already been working in this area, and the results are positive. Recently we relaunched Building for Life (BfL), in partnership with the Home Builders Federation and Design for Homes. BfL 12 reflects our vision of what new housing developments should achieve: they should result in attractive, functional and sustainable places.
The country needs to deliver new housing, infrastructure and jobs, and we can only do that through development that responds to its context, is well designed and that will last.
We hope that any review of the standards framework results in a simplified, more accessible system for all, from community to developer.
"NO"
Paul King
CEO, UK Green Building Council
At events through-out the party conference season, the housebuilding industry set out its priorities for government intervention to get Britain building. Availability of finance came first, second and third. Only then did planning get a look-in, and mentions of regulatory burden barely heard.
Developers who get permission and find customers with mortgages are building and selling houses. And thanks to the changes in regulations and the application of the Code for Sustainable Homes and other quality standards they have entered the Premier League of Euro-pean energy efficiency and transformed levels of customer satisfaction.
Housebuilders bought into the zero carbon target because it gave them policy certainty. Three clear steps in 2010, 2013 and 2016.
A tough target for sure, but a clear timetable to invest, innovate and develop solutions.
The future is about delivering high-quality, sustainable homes. We desperately need more homes: look at the 37-year-old first-time buyers saving for £66,000 deposits, and we know that housebuilding is good for the economy. But we also care about what gets built in our backyard, and what a blight of poorly conceived, badly built housing thrown up in the wrong places would do for a more responsible housebuilding industry.
So, while improve-ments can be made, do I believe that building regulations are holding back development? No, and certainly not enough to warrant a major review of the entire framework of building regulations.
Uncertainty is the enemy of delivery and nothing will precipitate paralysis faster than builders not knowing how much it will cost to build and whether or not they will get permission.
That is precisely when people sit on land, and wait for sense and order to be restored.