Continuity or contrast: take your pick
A visit to Beijing reveals three different approaches to the question of context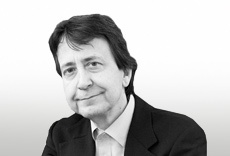 I have just returned from Beijing, where I had the chance to reflect on issues of change and context in architecture, what responsibilities an architect has to the collective memory of a place, and how best to reflect history in new and old buildings. Context and memory loom large in China, both because of the tremendous upheaval of the Cultural Revolution and because of the huge change wrought by its emergence
as a global economic superpower.
I want to discuss three projects: Zaha Hadid's Galaxy Soho project, opened last month to a crowd of Beijing socialites and design illuminati; the careful restoration of a "hutong" courtyard as a hotel; and an older project to reframe Beijing's single-family courtyards as multi-family, higher-density living space. Each represents a different approach to the problem of context.
Hadid's Galaxy Soho is a striking, curvy object alongside a motorway. A real ground-scraper, it is organised around a flowing series of internal spaces, described by the PR flackery as being inspired by the courtyard housing that it replaced. To me it resembled a wavy version of a big shopping mall. Indeed, instead of semi-private spaces for family life, Galaxy Soho presents privatised spaces for conspicuous consumption and office work. Its approach to context is one of contrast, with a lashing of appropriation.
Courtyard Seven reuses a courtyard in the Dongcheng district as a hotel. Immaculately restored using recycled materials and traditional skills, with contemporary amenities and geothermal heating, the project sits within a functioning hutong neighbourhood, just down the street from a lively food market. It introduces new life into the hutong, and re-imagines a future for the single-storey courtyard as accommodation for visitors and perhaps creative industries — a new context but one of continuity and adaptation rather than difference.
The old model of a single courtyard for a single family is not viable in Beijing today

Hank Dittmar
The Ju-er Courtyard Housing Project, by Tsinghua University professor Wu Liangyong, won a UN Habitat award in 1993. It sought to create a new residential courtyard typology that would be multi-storey and multi-family. Providing internal spaces within the building perimeter, the architecture seemed to borrow more from the suburban garden apartment type than from the courtyard apartment or mansion block. Beijing people told me it had not been that popular, and perhaps this was due to compromises made in the building process. It certainly suffered by comparison to the courtyards around it.
Nonetheless, its approach was a worthy one: attempting to learn from heritage and evolve it to meet present-day needs — clearly the old model of a single courtyard for
a single family is not viable in Beijing today. I am planning to explore further the idea of preserving a series of internal chambers for family life, protected from the busy street, and evolving the type for multi-family living.
The emergence of a range of different approaches to context, ranging from patch and repair to adaptation and evolution, begins to add nuance to the fundamentalist approach to conservation found in the Venice Charter of the 1960s. It's all heritage, after all.