Can cities be stormproof by design?
Hurricane Sandy is a reminder that is too easily forgotten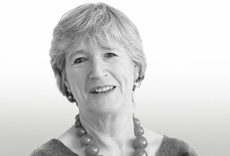 Hurricane Sandy was a wake-up call. Just like those who live high up the sides of Vesuvius, lulled by its long quiescence, and forgetful
or ignorant of the past, we need reminders, prompts to action.
No one knows how many died when Dunwich, in Suffolk, was hit by a storm surge in 1286. The medieval port town had been the capital of Anglo-Saxon East Anglia, but after that, and two more punishing surges, the town admitted defeat. Its quayside silted up, trade and livelihoods ebbed away and the coastline was etched out by the elements. Now it is more hamlet than village, set in a protected heathland habitat. A couple of stranded, round-headed arches of flint and stone offer the only evidence of a previous existence. Bishops of Dunwich dine out on having a see beneath the sea.
Sixty years ago the east coast of Britain (and corresponding areas of the Netherlands and Belgium) were hit by an immense storm surge which, combined with a high spring tide on January 31, 1953, raised the levels of the North Sea by three metres. There was no warning system and the phone lines were down.
The greatest loss of life in the UK (though the Dutch were far harder hit) was on Canvey Island and at Jaywick Sands. Of the 2,500 killed, just over 300 were in the UK, mostly in Essex. Those affected were from much the same socio-economic group who've lost everything on the exposed peninsulas of Queens and Brooklyn, or on Staten Island. Contemporary aerial photographs of floating chalets at Jaywick — the worst damage was from diverted flood water that burst in from behind — look much like the flimsy, compacted tract houses that now litter much of Queens. At Canvey and Jaywick, the bungalows and chalets were quickly replaced, reassurance provided by the hefty flood defences built along the seafront. Elsewhere on the north-eastern corner of East Anglia, the policy of "managed retreat" has become established practice.
These once in a generation episodes are debated then cast into memory
Sandy made us all, briefly at least, introspective about the balance between affluence and necessity. The poor, vulnerable countries of the world, battered by continual climatic catastrophe, have to adapt to survive. But for us these are once-in-a-generation episodes, to be debated then cast into distant memory. When the hurricane struck Manhattan, the writer Philip Hensher found himself "brutally returned to human normality" with "the delicious fripperies of civilisation" forcibly removed.
We now know our over-developed city regions have to prepare for the worst. Landscape architect Susannah Drake's blog for Topos suggests developing "new street typologies" that can "absorb, hold and distribute" flooding. Combined with "waterproof vaults for utilities, redesign of subway venting and entrances and development of wave attenuation landscapes", she believes that waterside cities can confront the elements by design. But, as on the slopes of Vesuvius, my bet is that '"bounded rationality" will prevail — the psychological mechanism that argues it can't happen again, at least not to you and me. It will, though, and it won't necessarily be in New York next time.