Who's who
Architects in the spotlight - for good reasons and bad
Departure by design
Tony Burton, the Design Council's director of policy, lasted less than six months — but insiders are not that surprised. He had not endeared himself to former Cabe staffers having made it his mission to clear out staff for failing to "assimilate".
But Boots hears that his appointment by former chief executive David Kester hadn't been endorsed by the council's trustees, who include architects Jim Eyre and Rab Bennetts, and is the reason Kester himself departed the organisation in April.
Oi, mister!
The Venice Architecture Biennale is "a missed opportunity" of which "probably the less said the better", says the New York Times.
Critic Michael Kimmelman accused the show of "gliding over issues like public housing and health", and concluded that it is "cautious, dated and with too many cooks" — a reference to the large number of participants, many of them British. And, just to add insult to injury, the paper refers to both Chipperfield and Foster as plain "mister". Ouch.
Saul's seeing the doctor
Boots enjoyed last Saturday's instalment of Dr Who, the captivatingly titled "Dinosaurs on a Spaceship", which was directed by former BD columnist Saul Metzstein.
Saul has directed five episodes in the current series, including tomorrow night's episode — shot in Spain and, to judge by the trailer, more than a little indebted to Sergio Leone.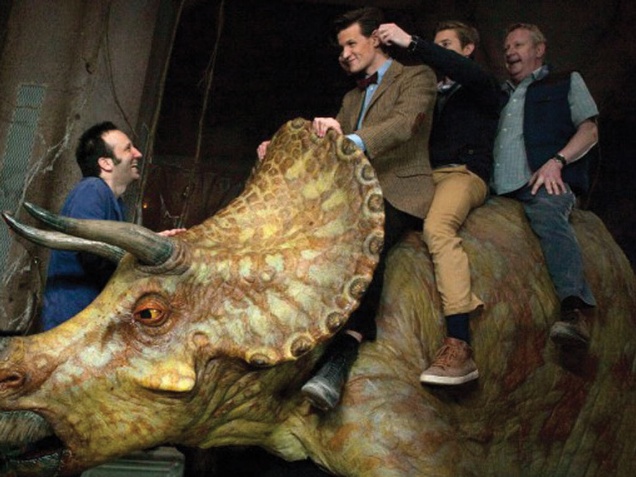 All of a twitter
Twitter followers of Alain de Botton last week saw an unusual request: "Anyone here who likes modern architecture and lives in North Essex or South Suffolk, please dm or msg me here: many thanks."
Has the Swiss philosopher turned to the web to garner support for his latest Living Architecture project, a Grayson Perry and Fat collaboration, recently resubmitted for planning?
It's worth a try. Objections lodged last time round included an old-fashioned letter asking if he was "having a laugh".
Three-times-a-day man
Boots was honoured to attend the leaving bash for BD features editor Olly Wainwright, who joins the Guardian as its architecture correspondent. Wainwright has been charged with building a vibrant online community, and has to interact with readers three times a day. We wish him luck.