Travel tales
Chipperfield in Venice, Tories on the train and some unruly passengers
Hadid's in the mix
American musicians' love affair with Zaha Hadid sees no sign of slowing down.
Following news that DJ Roger Sanchez plans to immortalise her in song, hip-hop artist Pharrell Williams has included the architect in his book, Places and Spaces I've Been, out later this month. Perhaps she'll be making a record next.
Another subject of the book is astronaut Buzz Aldrin, who once made a rap record with Snoop Dogg called the Rocket Experience.
Coming down to earth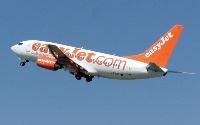 It was good news this week for David Chipperfield Architects staff, who have been invited by their chief to visit his curatorial masterpiece, the Venice Biennale. Architects from offices in London, Berlin and further afield will be staying and playing together on an island, between visits to the Arsenale, Boots understands.
It all sounds lovely, except for the bad news — staff have to pay for their own flights.
Your carriage awaits…
Richard Branson must have forgiven the Tories for the rail franchise omnishambles: he laid on no fewer than four (virtually empty) first class carriages on the train that Boots caught to the Tory conference.
…with a surprise escort
But she would have rather been on Eurostar with the staff of Assael Architecture, returning from their office away day to Lille. Some of the team discovered they'd passed their part IIIs and hearty celebrations ensued.
Not all their fellow passengers appreciated the carousing, however. When they arrived at St Pancras they found a posse of police with Alsatians waiting for them, having been tipped off that a riotous crowd was on board.
An onlooker said it was hard to decide who was more surprised — police or architects.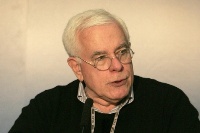 For your ears only
Peter Eisenman told audiences in London and Cambridge this week not to take notes during the lecture and that laptops must remain shut to prevent recording.
This struck many people as odd given that the architect maintains that text is the most important form of discourse, and his lectures
are always uploaded on to YouTube.