Spanish siestas, Venetian loans and Stirling observations
Chipperfield takes a break, Spanish architectural woes and the Stirling Prize finds a media partner
Chipperfield retreats
Pressure may be building on Venice Biennale participants, but it seems the heat isn't getting to David Chipperfield.
The director of this year's show has once again retreated to his Spanish holiday home and won't be back in the UK untilSeptember, he has informed staff at his London HQ.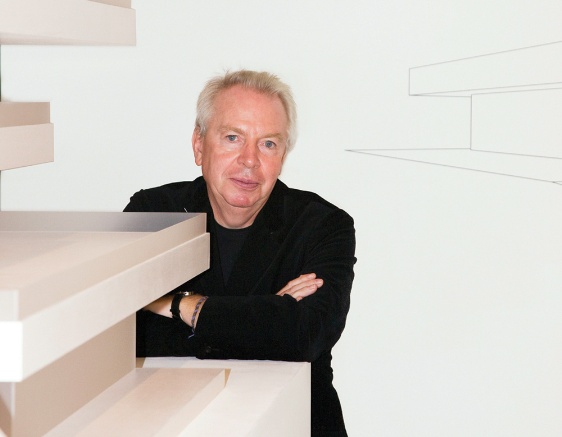 Source: Luke Hayes
On loan to venice
Anyone who has walked past the Young Vic theatre in the last week may have some idea of what Haworth Tompkins' contribution will comprise.
A large expanse of cladding has been removed and replaced by a photograph of a brick wall in the Arsenale.
A sign explains the exchange: "Temporarily on Loan to the Venice Biennale".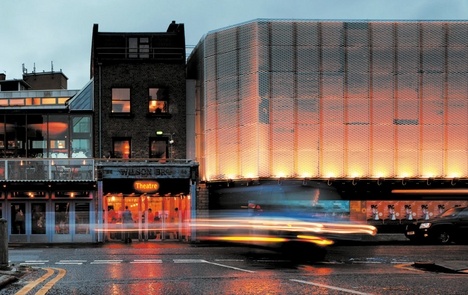 The pain in spain
Meanwhile, it sounds like one of the more poignant rooms in the biennale is set to feature a team of Spanish architecture students, clutching models of recent works of Spanish architecture.
The installation is intended as a commentary on the devastating effect that economic collapse has had on architectural culture in Spain. Unemployment rates among Spanish architects are at a historically high level, so Boots was relieved to learn that the students are being paid for their efforts.
White hot opportunity
No tickets for the Olympic opening ceremony? No problem. Inexplicably, David Kohn's White Building is still available for the night, with its impressive views over the stadium. Boots suspects this may have something to do with the fact that Hackney Wick station will be closed westbound throughout the Games. Taxi!
Stirling observations
Boots is happy to report that the RIBA has now found a national media partner for the Stirling Prize. The Observer won't be coughing up any money, mind: the cash-strapped RIBA is still bank-rolling the £20,000 prize.
Boots also wonders how the news that Rowan Moore will get first dibs on the shortlist and winner went down with the prize's co-founder, Hugh Pearman, editor of the RIBA Journal and architecture critic of the, er, Sunday Times.