Olympic coverage
Angela Brady's continuing battle against the marketing ban and the long wait for a comprehensive theory of architecture
RIBA president Angela Brady hopes to return to TV screens as part of her bid to overturn the Olympic marketing ban.
The one-time TV presenter has proposed a programme to Channel 4 where she would interview all 2012 architects outside their buildings.
Boots applauds a great idea, but Brady needs to move fast — CNN interviewed Zaha Hadid this week about the Aquatics Centre, calling her the Lady Gaga of architecture.
Question of attribution
It seems Locog's Olympic marketing rules, banning firms from promoting their work on the 2012 venues, are having an impact on some.
Journalist Simon Jenkins for one, who makes the remarkable claim in the Guardian that "the venues were largely the work of the American firm, CH2M Hill".
Ironically, Jenkins was berating the prime minister for getting confused and believing British firms stood a chance of winning work on future Olympics when, in fact, "they won few for this one". Boots hopes Angela Brady will put him right.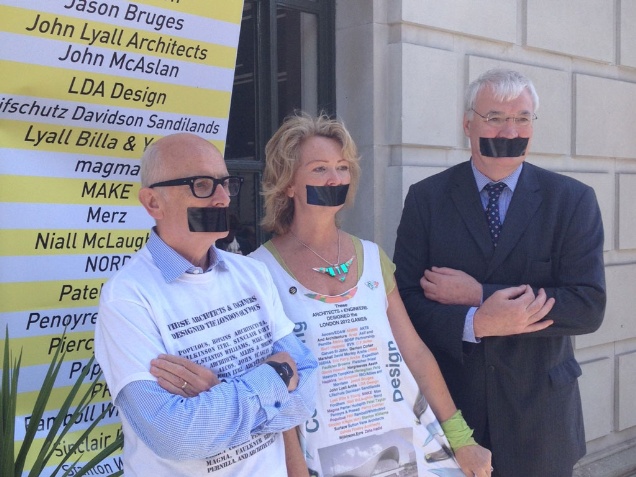 Magnum opus
Boots called John Outram this week to learn how his comprehensive theory of architecture — a task on which he embarked in 1998 — was progressing.
Slowly, came the reply. He is up to 950 pages which, copyright permitting, will be accompanied by 2,500 illustrations.
Outram assures us the yet-to-be-titled book should be with us by the beginning of next year.
Voice from the grave?
The Today programme got into hot water this week with an item on abolished quangos — including the Design Council. The council, as BD readers know, is very much alive, albeit an independent charity.
The BBC got its info from the Cabinet Office, which named 100 quangos that have gone, but failed to mention Cabe, which merged with the council.
"I am picking up the phone therefore we exist," said a spokesman huffily.
Lady of the lake
Anne Power, who steps down as LSE professor of social policy, has no intention of slacking, Boots learns. She is planning a solo sponsored swim around the biggest island in Ullswater Lake — England's coldest lake.
She will be raising money for a biomass heating system for Trafford Hall, home to the National Communities Resource Centre, which supports vulnerable young people. Donations can be made at charitygiving.co.uk/anne_power