Frank words
The RIBA, the British Library, Birmingham and Shoreditch get more than they bargained for
Ugly rumours
After the BBC dropped its Stirling Prize coverage on the not unreasonable grounds that awards ceremonies make pain-fully dull television, the RIBA made its annoyance known. To appease it, the Late Show agreed to devote an entire half hour to the prize on Wednesday.
But the RIBA may begin to wish it had kept its mouth shut. Fronted by Tom Dyckhoff, the show will include a slot fronted by BD columnist Owen Hather-ley on ugly architecture, in which the star performer is this year's Carbuncle Cup-winning Cutty Sark restoration by, er, Stirling Prize judge Nick Grimshaw.
Listening intently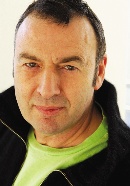 Boots was intrigued to see that the British Library has finally signed up Richard Rogers for its Architects' Lives programme of audio recordings.
What could have persuaded him to take part? Could it be that long-time nemesis Marco Goldschmied has recently committed his musings on a rich and various life to the programme's archive.
Sadly, it seems that we will have to wait for the juicy details of the Rogers/Goldschmied spat: Marco has placed his tapes under embargo, presumably until one of the two parties dies.
Unholy alliance
Boots was surprised to hear the outgoing archbishop of Canterbury quoting from Richard Sennett's new book, Together, at a lecture this week for Theos, the theology think tank.
Could it be Rowan Williams is planning to poach the academic from the LSE when he becomes master of Magdalene College, Cambridge, next year?
Irish stew
Former RIBA president George Ferguson rarely puts a foot wrong but his campaign to be Bristol's first elected mayor took a knock when he had to apologise for his words at a hustings.
He said the city had "an innovative approach" to improvement that learns from the best places — "if that isn't too Irish".
Ferguson said later it was a term "that's slipped into the English language. It should slip out of it" before accusing his critics of politically motivated false indignation.
Just be there
Speaking at the launch of the new London Design Review panel last week Terry Farrell suggested that architects' sheer presence is enough to change an area's fortunes.
"The fact that Shoreditch is such a success is because architects moved in, not because they built anything," he proclaimed — to a room stuffed full of architects.