Celebrating with Glenn Howells and Richard Rogers
Boots on birthday bashes, broken ankles and keeping mum
Too much information
As well as being hugely enjoyable, Glenn Howells' party to celebrate the 10th anniversary of the London office was also an eye-opener for many of the clients and consultants present.
Thanking his two London directors, Marcus Lee and Reinhold Schmaderer, Howells said: "As you'd expect, Reinhold is focused on technical precision, Marcus on the bigger picture, the vision. Reinhold only hires Germans, Marcus only hires relatives.
"One talks, the other doesn't, but both are totally passionate about design… and almost as bad as me at business, so a good job we have accountants to run it."
Birthday bash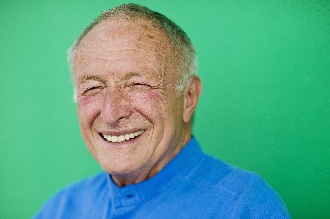 The Royal Academy has agreed to host an exhibition to mark Richard Rogers' 80th birthday next year.
Although there are few details, the show is likely to involve his son Ab and will concentrate on Rogers' activities outside the practice and his role as a Labour peer.
But, Boots wonders, given the regal surroundings, will it touch on his 30-year war with the Prince of Wales?
In need of a step change?
Design for Homes chief executive David Birkbeck has suffered a broken ankle after falling down the steps of Russell Square tube station.
Ironically, he was on his way to talk to Transport for London about the value of good design when the mishap occurred. Boots wishes him a speedy recovery.
Turning the corner
As predicted by Boots back in July, Spab has indeed dropped the title "Cornerstone" from its members' magazine following the ruckus that led to the departure of editor Robin Stummer, who owned the rights to the name.
The autumn issue has landed on her desk looking remarkably similar to the last one — but with the imaginative new title "Spab Magazine" emblazoned across the masthead.
Talking point
Rumours of a restructuring at Aecom have been circling for a while, but Boots isn't holding out much hope that the firm's head of communications will be on hand to explain it all.
Stella Bland occupied a similar role at Cabe, eventually leaving last April as it was merged into the Design Council, and Boots is struggling to remember a single conversation with her during her five years there.