A reason to check your junkmail
Tales of spam on the Southbank
Carefully conserved
RIP Cornerstone, the journal of the Society for the Protection of Ancient Buildings. Its founding editor, former Guardian hack Robin Stummer, and Spab have fallen out to such a degree that he won't be returning, Boots hears.
Stummer realised his days were numbered when he was accidentally copied into a confidential memo which made his position untenable. While Spab insists the magazine will continue, Boots understands it may need a new title. Stummer is said to hold the rights to the name Cornerstone.
Take the money and run
Despite facing a £500,000 deficit this year, the RIBA is to cough up the £20,000 for the Stirling Prize after rejecting an offer from its long-time sponsor, Emap.
It claims to be looking for a national media partner for the prize, but has failed to find one so far. Boots advises this year's winner to open the envelope before leaving the stage, just in case the cheque turns out to be an IOU.
You've got SPAM
Sharp-eyed readers will notice that Allies & Morrison has been added to the list of seven architects shortlisted to refurbish the Southbank Centre.
The practice's entry was discovered languishing in the Southbank's over-enthusiastic spam filter by red-faced officials. When they examined it they realised it was too good to be ignored and promptly added it to the list. Never happened with carrier pigeons.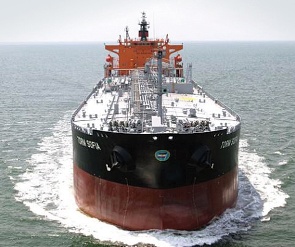 Tanker turnaround
It remains to be seen whether staff at RMJM's New York office will be convinced that its new head is the right pick. New man Jesper Bo Hansen is a 20-year industry veteran — of the shipping industry. Prior to joining RMJM, he worked for Danish firm Torm, which specialises in ferrying cargo such as oil and gas around the world.
One bemused mole put it thus: "He's from a marine tanker operator, i.e. a perfect fit for an architecture firm." A question of heading for the rocks, perhaps?
Fighting talk
As Saskia Sassen, a professor at Columbia University and the other half of Richard Sennett, passionately discussed the cons of corporate development at a talk at London's Southbank Centre last week, she was asked for solutions to the Westfield-shaped hole currently blighting Bradford's city centre.
Look no further, Sassen has a simple solution. "Bomb it," she shrugged.