Sending out an SOS
With the recent announcement that Stanton Williams' Sainsbury Laboratory won the Stirling prize, I was delighted that finally architecture might be returning to substance over style (SOS).
Over the past 10-15 years, fuelled by a booming economy, we have been obsessed with style over substance, designing go-faster stripes (hit-and-miss cladding panels), ships in a bottle and blingtastic icons that would somehow transform our cities on their own. So why is this shift to substance important?
Within the profession (and media) there is an obsession with finding the next architectural direction. It is style — defined as a "distinctive appearance, typically determined by the principles according to which something is designed" — that has ruled, with a lot of emphasis on "distinctive".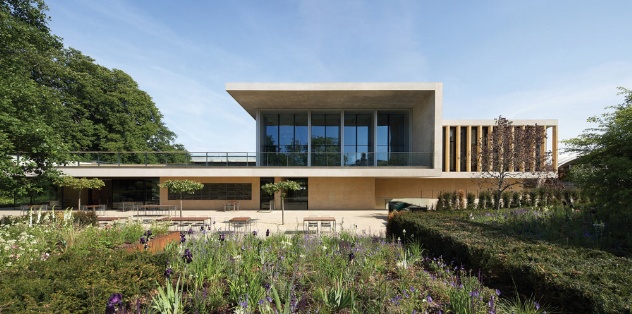 Source: Hufton + Crow
This has manifested itself in the use of the latest cladding materials, vibrant yet often unfortunate choices of colour, and walls that are formed in anything but a right angle.
While undoubtedly there have been some very convincing (even Stirling Prize-winning) style-over-substance projects, it is encouraging to see that "calm, beautiful architecture" (Stirling prize judges on the Sainsbury Laboratory) could now be in the ascendant and that substance will prevail.

In architecture it is the constant quest for substance — defined as the most important or essential part of something; the real or essential meaning — that has informed our buildings of the past and will help our new stock stand the test of time and hopefully be remembered in decades to come. But does this substance come at a cost?
A debate has ensued on the back of the Stirling result, as the cost for such beautiful substance is some £5,000 per sq m. Once again we return to whether architecture is really for the elite and clients with very deep pockets, or for the common good of society.
I believe that substance can be achieved at a lower construction cost, and there is a definite trend in these tough economic times for both up-and-coming and established architects to be more thoughtful and innovative. Together we can send out an SOS message to everyone and anyone who cares about the built environment.
By John McRae
John McRae is Equity Director of ORMS Architecture Design