Hives of activity
Over the past two decades, digital technology and the internet have radically changed how we communicate and the nature of the office.
Mobile devices like iPads, smart phones and interactive applications like blogs, Facebook, and other elements of social media have created networked environments with huge potential to support collaboration among widely dispersed groups of people — resulting in the prediction of the death of the office.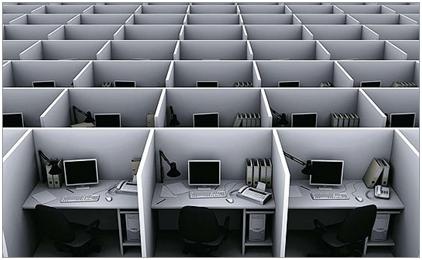 Recent studies undertaken by Herman Miller, the furniture manufacturer, highlighted that less than 2% of people working for large employers worldwide actually work from home, and that most (over 60%) still commute to an office four or five days a week. There are even signs — for example, a significant drop in home working since 2007 — that the trend is moving in the opposite direction. So are views on the importance of the office space changing?
The assumption that this digital revolution would negate the need for people to gather together physically to accomplish work is inherently flawed. Ad hoc and fast-paced interactions are an increasing part of today's world as the complexity and unpredictability of the economic climate requires constant monitoring and minute-by-minute adjustments of every decision.
Research suggests that "knowledge work" is becoming less routine and increasingly characterised by "swarming" — a work style that is a flurry of collective activity by everyone that is available and able to add value.
In contrast to a traditional corporate structure, composed of people who work together regularly often in the same location and under the same manager, "swarms" typically include a diverse group of professionals and experts who may not have worked together before and probably won't work as a team again afterwards.
"Swarms" form quickly to attack an issue or opportunity, then dissipate as they are pulled into other groups addressing different issues. Does this mean that "swarms" are informing the office of the future?
For many years, scientists have studied "warm intelligence" — the collective behaviour of social insects like honeybees and ants — to better understand the mechanisms underlying the effectiveness of groups of individuals interacting "in the moment".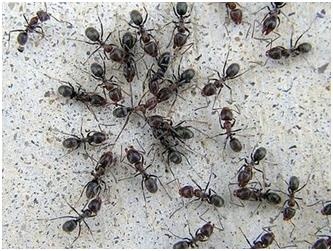 From honeybee swarms they learned that groups can reliably make good decisions in a timely matter as long as they seek diversity of knowledge. By studying termite mounds they've seen how even small contributions to a shared project can create something useful.
In the office, achieving this kind of interaction among groups of individuals has proven difficult to replicate. So will developments in technology, social media, and cognitive science provide the prospect of achieving true office collaboration? And what role, if any, will the physical office space play in this transformation?
The more that is understood about the human brain and collective intelligence, the clearer it becomes that physical proximity and a work environment that supports and promotes interaction are essential components of collaboration. There is real power in face-to-face meetings and supported by same-time, same-place it can spark innovation and meaning for people.
Collaboration highlights the need for personal connection to be at the core of office design, in order to create office spaces that are as "chat-friendly" as they are "tech-friendly". 
The recent explosion of offices for the telecommunications, media and technology (TMT) sector in London has demonstrated that offices that support interaction away from the desk, pioneered by the likes of Google, can blur the boundaries between work and home life.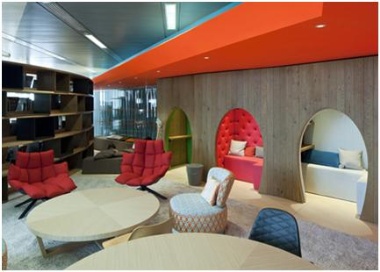 The comfortable environment, with use of sofas, coffee areas and "dining room/kitchens", is designed to encourage a free flow of ideas between individuals to the quality of output and generate new avenues of growth.
So the office, far from being dead, will be the new home and play a vital role in this ever-changing technological age — it will be the place to collaborate, exchange ideas and "swarm".