Best of beer
The winners of the Pub Design Awards 2012, a competition dedicated to championing British pubs were announced last week, despite Britain's pub closure rate increasing to 18 per week.
Camra, the Campaign for Real Ale, collaborated with English Heritage and The Victorian Society in its annual National Pub Design Awards to prove that British pubs can survive beyond the recession and pocket-pinching. The judges singled out four overall winners in various categories, including the conversion of an existing building into a pub, the refurbishment of an existing pub and an English Heritage Conservation Award.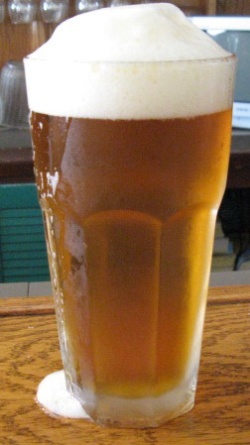 Of the four winners, the Drop Forge in the Jewellery Quarter of Birmingham took the national title for the Best Conversion to Pub Use. The judges observed how the designers re-used the existing industrial building, retaining the sense of character from the former jewellery workshops, but injecting natural light by skylights.
Two joint winners were announced for the English Heritage-sponsored Conservation Award as examples of pubs that have been actively conserved for future generations: Magpie in Carlisle by Innex Design and the Prince Rupert in Newark by Jonathan Hartley. Judges said the Prince Rupert, set in a Wealden-style, oak-framed building dating back to 1450, was:
"sympathetically restored using appropriate methods and materials, and is altogether a splendid example to other pub-owners contemplating the revival of a much-abused historic building".
However, no winners were announced this year for the New Build category or the Joe Goodwin Award for Best Street Corner Local, which judges noted was "a worrying reflection of the narrow, short-termism so often adopted at a time of recession".
Steven Parissien, an architectural historian and one of the competition judges, said of the winning entries: "
"For over 20 years the Pub Design Awards have been celebrating the best of British. Amidst the gloom and doom, this past year has, reassuringly, seen a number of first-rate pub schemes, all of which illustrate how pubs can, and should, be treated. Interestingly, the majority of our award winners involve new work done to historic, listed buildings – which, for many both at home and abroad, define what a pub should be."
What's your favourite local? Nominate your own favourite pub designs in the comment section below.