Architecture for dogs
The latest venture by Tokyo-based designer and creative director of MUJI Kenya Hara creates architectural constructions for dogs.
Architecture for Dogs is an earnest architectural project that aims to get world-renowned architects and designers involved in creating architectural structures solely for the use of dogs.
This month, an interactive website for the project will launch to allow dog-owners to download free templates for each of the 13 designs and construct their own versions. Images of their canine creations can then be uploaded onto the Architecture for Dogs website.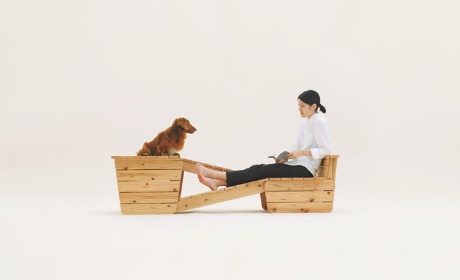 The architects and designers involved include big names such as Shigeru Ban (papillon), Sou Fujimoto (Boston terrier), Atelier Bow-Wow (smooth-haired dachshund), MVRDV (beagle), Kazuyo Sejima of Sanaa (bichon frisé) and Kengo Kuma (pug).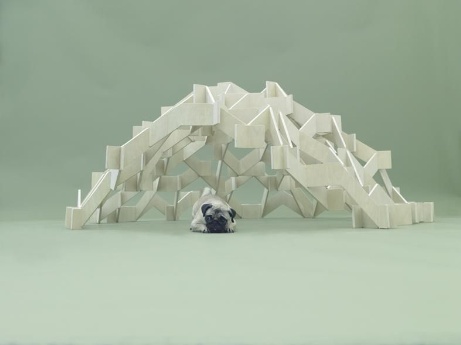 The project started when Hara began to think about how much time dogs spend looking up at their owners. Each of the designs aims to alter the way people interact with their pet, while also being breed-specific to take into account each dog's quirks and traits.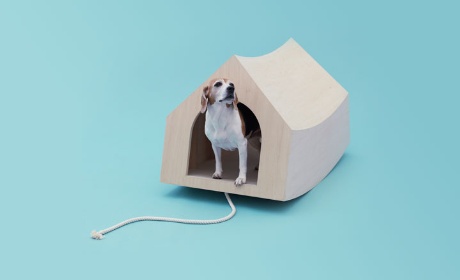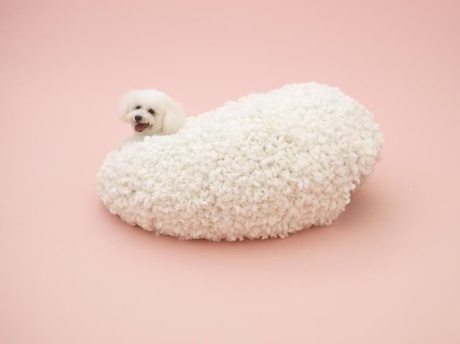 Sanaa's Kazuyo Sejima has devised a cloud-like pillow for a fluffy bichon frisé, while Kengo Kuma has come up with a wooden jigsaw puzzle that can be assembled to create a cave-like structure for a pug.
Some of the designs mimic real-life buildings, for example Sou Fujimoto has created a mini version of his House NA project in Tokyo for a Boston terrier.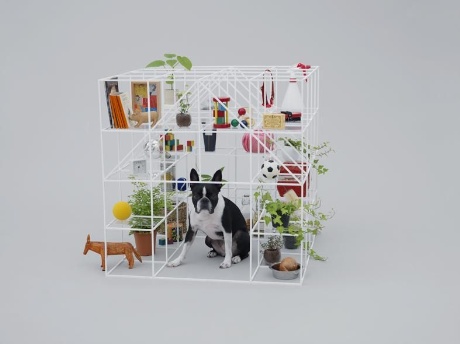 Shigeru Ban has also designed a bendy maze for a papillon using his signature cardboard tubes. Atelier Bow-Wow has devised a wooden structure with ramps to bring the owner to the dog's eye level and MVRDV has created a rocking structure more akin to a traditional dog kennel.
Initially launching during Design Miami 2012, the project will culminate in a final exhibition in Tokyo's Toto Gallery in October 2013.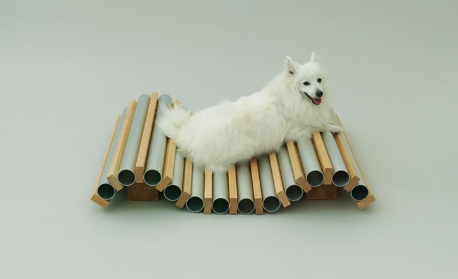 By Cate St. Hill
Cate St. Hill is an MA Architectural History graduate