Are the British any good at designing public space?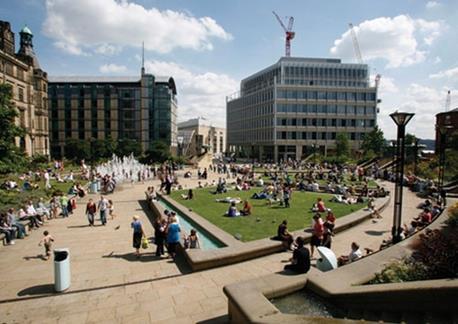 They are under-advocated, under-funded and under-appreciated, argues Martha Schwartz; but Sarah Gaventas thinks this view is out of date and out of touch
No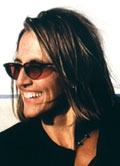 The vigorous, highly enviable and admirable garden culture in Britain has disallowed an expanded vision of what constitutes a landscape. The term landscape is associated only with rural and natural scenery.
The specific aesthetic developed by the English, now understood as the "English garden", has prevented other typologies of landscape that make up urban environments from being seen.
We view the landscape much as the Victorians viewed women: as either saints or whores. If an open space is green, it is considered a saint. If it is built, concreted or asphalted, it is a whore.
Utilitarian, functional hard spaces and corridors have simply dropped off the page. They are underadvocated, underfunded, and underappreciated, and their impoverishment has become what we expect to see in a city.
After the second world war, modernist architects embraced the Corbusian view of the building as the machine in the garden. Modern architecture took the romantic idea about landscape and inserted it into its own agenda in an insidious and detrimental way in terms of public realm landscape and the planning of cities.
Today, cities are growing at a rate never seen before. We will not be able to garden ourselves around serious environmental and social issues. We should be striving to develop architecturally innovative buildings — and the potentially striking, refreshing and beautiful spaces around and between them.
This is an edited version of Martha Schwartz's Kew Gardens lecture, given last Monday.
Yes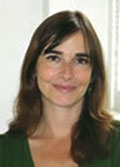 Martha Schwartz's views are out of touch intellectually and in terms of current practice in public realm. No one involved in this arena talks about spaces "left over" or "between buildings". We're talking about place-making.
There has been a huge step up in investment and in understanding the economic and social value of the public realm, particularly of hard spaces.
Take Sheffield Gold Route, a fantastic route across a shared space which encourages you to explore the city on foot. You come out of the station and know exactly where to go without the need for signs; it guides you into town, past some great public art, and leads you to the Peace Gardens. It was a £20 million investment from a committed local authority. How can she say the British don't care?
All the local authority surveys show that people take pride in their public spaces. They understand that public spaces are as important as good schools and healthcare; that they support public health and quality of life, and provide pleasure. We need local authorities to understand it, too.
The best public places are always those where the community is involved. The corporate makeover doesn't always work. The problem with some public space developments at the moment, especially retail, is that they use the same ubiquitous palette of materials.
Public space is high on the agenda. It's having a moment. Schwartz's talk sounds like a pitch for work.
Postscript:
What do you think? Add your views below