China 2.0
After a couple of difficult years, optimism has returned to the Chinese market – and along with it, a more discerning approach to development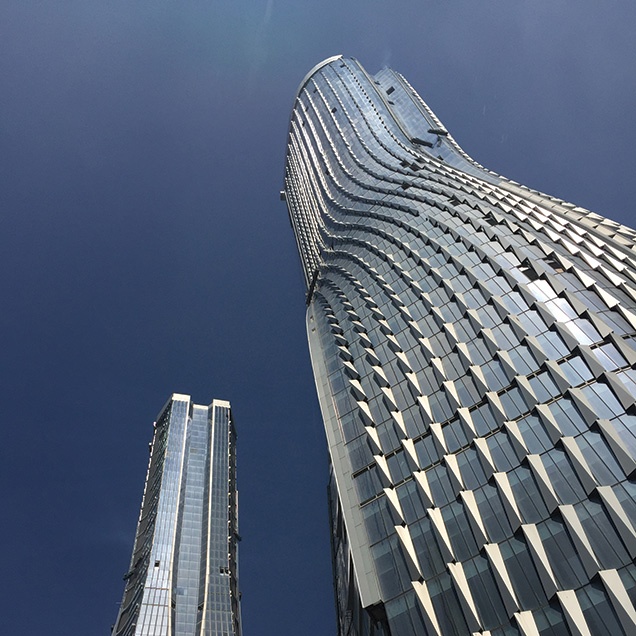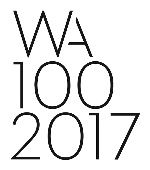 China remains the global construction industry's favourite market, according to the global practices canvassed for the World Architecture 100 survey.
One-fifth of practices surveyed rate the country as having the best prospects for growth in 2017, just ahead of the USA.
And confidence in the country's market is returning. Around two-thirds of practices believe that the Pacific Rim, which remains dominated by China, will be a growth market next year. This represents an improvement on last year's figure of 58%.
However confidence in China has taken a knock since 2014 when nine out of ten architects were bullish about the region's prospects.
The intervening years have seen the Chinese government taking steps to prevent the country's property market from overheating. These are continuing, with the introduction in late October of restrictions on property-related lending, including curbs on new share and bond issues by developers in Hong Kong. This followed similar moves by the Shanghai stock exchange earlier in the month.
These are only the latest in a series of moves that have helped to slow down the breakneck pace of expansion over the past decade, when China's construction market grew by an average of 8.5%.
Growth on this level prompted international practices to flock to the country. However more recent years have been tough for many.
Testing times
Even though his own practice has been able to maintain its staffing levels, Keith Griffiths, chairman of Hong Kong-headquartered Aedas, acknowledges that 2014 and 2015 were "turbulent".
"The Chinese market has been extremely challenging since 2013 and we have had to be very cute and agile to adapt to the new circumstances without downsizing."
When I go to China, it feels like a more mature market. It's now more competitive, and only the best projects succeed

Lance Josal, CallisonRTKL
Others have had to cut headcount or quit the country altogether. David Thom, president of IBI, says that the Canadian-based practice sold off its Chinese operation two years ago. "We didn't see any great potential and it was a really small operation. The management time associated with it was not worth the return and we seemed to be busier elsewhere."
CallisonRTKL hasn't entirely pulled out of China but has dramatically reduced its exposure to the country. The 200-plus cut in the recently merged practice's headcount of architects is almost entirely due to the slowdown in its Chinese business, which left the practice overstaffed, says the firm's chief executive Lance Josal. "It's almost all in China because of the drop-off in the work there."
"As soon as we merged we saw China drop off pretty dramatically. We had to take the workforce level down to better align with the amount of revenue."
CallisonRTKL has also shut down its Guangzhou office, which has been replaced by a new outpost in nearby Hong Kong.
Operating in the country has been further complicated by a wide-ranging corruption probe which implicated many senior executives in the country's development community, adds Josal.
However, things are settling down again now, he says: "We've seen a lot of those people go away and come back and resume activity."
In addition, practices have had to wrestle with a volte -face in the country's planning regime, which has resulted in a clamp-down on the rampant greenfield development that characterised the pre-2014 development boom. "There is a lot more development now on existing urban boundaries and redeveloping older properties or industrial land," says Griffiths.
Greenfield development is now largely focused on the so-called techno parks – the giant mixed-use industrial parks that are effectively cities within cities – rather than agricultural land, he adds. The biggest, such as Zhong Guan Cun in Beijing, contain a population of around a million people, making them bigger than many European cities.
Rising standards
Josal believes that the quality of what is being developed in China has improved due to changes in central government planning policy. "When I go to China, it feels like a more mature market. It used to be a market where anything you built would sell or rent so the question was how fast you could build the next one.
"When China goes through these growth pains you have to adapt, see where it's going next

Keith Griffiths, Aedas
"It's now more competitive, especially in eastern cities, and only the best projects really succeed. It's good for architects because if all you have to do is throw up projects without much thought, the quality of work is going to go down."
A more discerning approach to development will also be good for architects with a track record in delivering successful schemes, says Matthew Streets, managing partner at Foster + Partners: "A lot of buildings that have gone up in China are empty and that doesn't help people's reputations, whereas if your buildings are occupied and people like living and working in them it does."
Being headquartered in China has helped Aedas to negotiate the fluctuations in the country's property market, says Griffiths: "It's no good being a pure international, we have to be both global and local."
"When China goes through these growth pains you have to adapt, see where it's going next and move quickly or you have to downsize. What we do today is very different to what we were doing three years ago."
Going global
However, while the growth of the Chinese construction market may have cooled, the Chinese appetite for building has not.
Rather than build at home, Chinese contractors and developers are increasingly working abroad, notably in major international cities like London and Los Angles.
"China has an excess of manufacturing at the moment and is moving its excess steel and concrete into these countries," says Griffiths, who predicts that the next areas to feel China's development clout will be the countries and cities that line the new so called "silk routes". "It's going to create an enormous amount of work," he says, observing that the maritime silk route, running from the south Chinese ports to the Gulf and Djibouti via Colombo is already seeing new port and associated commercial development.
The land-based route, which is due to run via Kazakhstan to the Indian Ocean in Pakistan is taking longer to take off. However, regular freight train services are already being established between eastern Europe and China's western cities, Griffiths adds, helping to open up this relatively under-developed part of the country. These ripples are beginning to be felt in eastern Europe where Chinese companies are taking advantage of the improved rail links to build new factories.
With plans like this, despite the vagaries of recent years, architects are right not to discount China, argues Griffiths. "It's not as crazy as it was, but it's still a huge market."
Best growth potential
| Rank 2017 | Country | % |
| --- | --- | --- |
| 1 | China | 22 |
| 2 | USA | 18 |
| 3 | India | 11 |
| 4 | Australia | 7 |
| 5= | Germany | 6 |
| 5= | UAE | 6 |