Working in Greece at the moment is no holiday
If Greece exits the euro, what does it mean for practices working in the country?
Q: My practice is working on a holiday development on a Greek island. If Greece exits the euro what will it mean for our fees? I don't want to be paid in drachmas.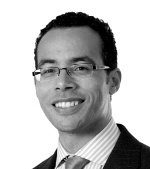 A: There is no mechanism within the European treaties for a company to leave the euro, so the exact mechanism by which Greece would exit is not at all clear. But large numbers of UK businesses operate in Greece and would be affected directly.
First, identify your client — just because a development is in Greece does not mean the contracting party is a Greek company. If the client is located elsewhere, a Greek exit will not directly affect your fee.
The picture is less clear if your client is a Greek company or individual. Many speculate that Greece will follow the example of Argentina in 2002 and convert Greek accounts denominated in euros into drachmas. The value is then likely to fall dramatically and very quickly, making it more difficult for your client to pay.
If your client can pay, it is likely to take much longer than expected; currency controls are likely, which may prevent transfers out of Greece. Other businesses will be unable to pay creditors and will fail.
Many practices spend far too little time chasing debts. Time invested now could save you significant grief. If you are not paid for work or think it unlikely, you should provide for the debt. You will receive tax relief on this provision.