Team bonding sessions don't need to be a circus
Getting out of the office can be a learning experience and good for staff morale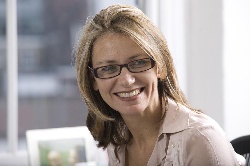 I confess that when anyone mentions "team bonding" I break out in a rash. I once had a member of staff who suggested that we do a team "circus skills" event. I had to explain quietly and calmly that there was no way that I would be seen in a harness during working hours — regardless of what it could do for team morale.
However, over the years I have experienced first-hand the restorative and motivating powers of getting the team out of the office. I am at a loss to explain why it helps, but there is a definite psychological shift in morale and teamwork following an outing.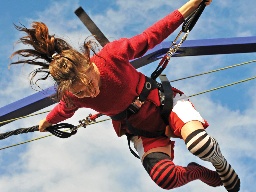 Source: iStock
My own preference is to find or create an event that has an element of relaxation and relevance to your work. It shouldn't be a busman's holiday but there is no harm in learning as you go. In the world of architecture, my number one choice is the Venice Biennale.
A combination of intellectual stimulation, the complete madness of many of the exhibitions (what goes on in the minds of some architects is quite disturbing), great food and architectural star spotting makes it the perfect place to spend "quality" time with your colleagues. It's also not as expensive as you may think — budget flights and creative accommodation management can make it surprisingly affordable.
Closer to home is the London Festival of Architecture. It would be hard not to find an event that suits and regardless of where you are in the UK, costs can be managed. All team bonding doesn't have to require three days out of the office and a five-star hotel bill. It can be squared off by a contribution to travel costs and a tab at a bar.
We all suffer from the tyranny of being glued to a screen and tight client deadlines. For architects the problem is even worse. As the creators of the spaces we inhabit, you need time to talk, think and problem-solve beyond the meeting room. If you don't get out, you risk a creative vacuum.

Postscript:
Leanne Tritton is managing director of ING Media