Practices make room for unique skills of non-architects
Can employing staff from other fields give your practice the edge?
Consultants, from physio-logists to film-makers, are no strangers when it comes to working with architects. But the key word is "consultant". Practices are reluctant to have non-architects on their staff, believing it is design expertise that will make them stand out and win work.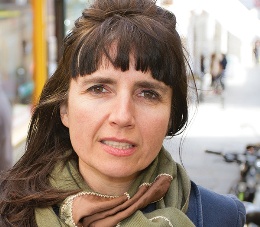 But is this set to change? Feilden Clegg Bradley Studios director Julian Gitsham is a passionate advocate of what he calls the "fourth dimension to practice thinking", but admits the driver was the need to become more competitive.
"We realised the world had changed and the competition was intense," he explains.
"We had to have something that made us distinctive."
The answer lay in better communication: not simply how it explains its projects, but how it understands and interprets a client's brief. This year Clare Hughes joined FCB as a partner in the role of "creative producer" and was intrinsic to the successful bid for the overhaul of London's Southbank. Her qualifications include an MA in fashion and textile design, and she spent 10 years working as a BBC producer and film-maker.
'Architecture is about stories… clients need a narrative thread'
Her role is very broad, from brief-writing to film-making, which reflects her unique experience; but it's her skills as a journalist that have proved most useful: "Architecture is about stories and questions about how we're going to live. Clients need a narrative thread.
"I know how to get to the heart of a story but you also need to be able to summarise it succinctly," she adds — something architects are famously bad at.
For Gitsham, thinking beyond architecture is now intrinsic to how the practice works. He has just hired a copywriter and, in time, would like the practice to employ a range of skills not simply to challenge the way it works but to give it the all-important competitive edge.