Marketing your practice? There's an app for that...
With the launch of Make's first app in May, the architectural brochure finally entered the digital age. Anna Winston looks at the possibilities
The brochure is one of the key weapons in the marketing arsenal of any practice. When done well, a printed booklet can communicate everything you want to say about your design approach and your brand as well as introduce clients to your work.
But although we may be living in the internet age, there are very few marketers who have found a way to make the humble brochure work in a digital environment. E-brochures are generally clunky things delivered as large email attachments with little functionality. But the boom in mobile technology and the rise of the app could offer a new solution.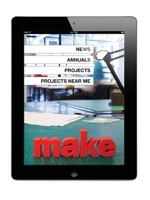 In May this year, Ken Shuttleworth's practice Make launched its first app with the help of Woobius, a company originally set up around the provision of an online construction collaboration tool.
"Make produce an annual every year; this year they wanted to have an app but they didn't really know what to do with it other than translating their annual into a pdf flip-through. They asked me for my advice and I said if you're going to do it, you want it to be jawdropping, not just static," explains Woobius founder Bob Leung.
"We developed an engine that allows us to create custom branded apps but still create something relatively simple to maintain and manage."
That engine became Woobius Showcase — an adaptable platform that will form the basis of the apps that Leung is now creating for other practices.
Shuttleworth is clearly pleased with the result, which is used as a marketing tool and a way of keeping interested parties up to date on ongoing projects.
"It's been used by everyone from staff, clients and the media to the general public," says Shuttleworth.
"We plan to evolve it to include more interactive content and behind-the-scenes views of our studios and projects. We've had great feedback so far and we feel it demonstrates the forward-thinking nature of our practice."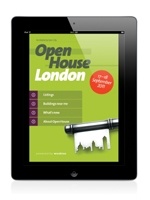 Since the Make app launched in May, Woobius has been flooded with enquiries. Not having to create the app from scratch makes Woobius Showcase more accessible for small practices such as Elisa Pardini's Elips Design and organisations like Open House whose apps have both already launched.
Pardini, who worked for Studio Fuksas and Foster & Partners before setting up on her own last year, says the app is the cheapest way to keep her marketing material up to date.
"The app is a brochure that I can update any time I want. You don't have to reprint everything so it's both more sustainable and cheaper.
"It's also a kind of business card delivered through the app store. Clients are really impressed. I don't think it has helped win any projects yet, but we'll see what happens."
Prices start at £6-7,500 for delivery of the tech development of the app and go up from there, with Woobius also able to provide design and creative realisation as part of the package as well as dealing with Apple's app approval process, which is notoriously tricky.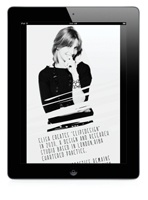 By standardising their processes they've managed to significantly cut delivery times, with the average app taking eight weeks compared to the more usual three to six months.
There are currently no other UK companies rolling out apps specifically for architects. But developers are also investigating the potential of apps to sell architecture.
Developer Hammerson commissioned a bespoke app created by Bostock & Pollitt and animation specialist The Neighbourhood to bring its Make-designed London Wall project to market.
The app serves as a tool for agents, with an interactive 3D model of the two buildings proposed for the site, as well as a visualisation tool that lets you point your iPad at an area of the site and see the proposed building in situ.
But creating an app that offers such a rich experience is expensive: the London Wall app cost over £100,000. It also took more than a year to develop, although much of that was spent researching the possibilities of the iPad as a platform.
"If we were to do one again it would be a lot quicker," says John Hey, art director of The Neighbourhood. "No one really knew what it was going to be until after several months of research.
"But one of the core principles of the app, and the reason that Hammerson commissioned it, was to help explain how the site works.
"It's an ideal way of packaging a lot of information in a very portable product."
Apps for Architects

My Measures and Dimensions Pro
An intuitive solution for storing project and product details. Just take a photo of the feature or item and add the details by tapping on the image and adjusting the line that appears to the right length, although you still have to take the measurements yourself.
£3.99
MagicPlan
A relatively new arrival developed by Canadian firm Sensopia, MagicPlan can generate a quick floorplan by pulling together information from photos taken on your device. It only works with the latest iPhones and iPads though.
Free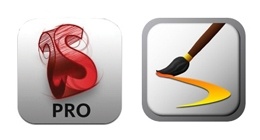 SketchBook Pro / Inspire Pro
Two leading drawing and painting apps: Autodesk's SketchBook is cheaper but lacks some of the tools that Inspire offers. There are free versions of Sketchbook to try.
Sketchbook Pro for iPad £2.99, Inspire Pro £5.49

AutoCAD WS
Essentially pointless unless you are a cad user, this remains one of the best mobile interfaces for any architectural software on the market. It allows you to share drawings and edit them in real time without having to invest in multiple licenses.
Free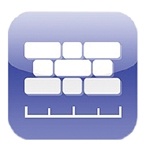 Brick it Pro
This niche app provides a reference guide with interactive tables, bond patterns and joint profiles covering a full range of British standard bricks as well as UK long bricks and international metric bricks.
£1.99