Is Osborne going to give construction what it needs?
The Autumn Statement is unlikely to bring large amounts of direct investment
Moneywise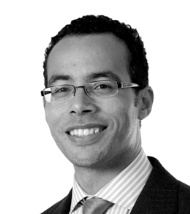 On Wednesday December 5 the chancellor, George Osborne, will deliver his Autumn Statement, setting out the government's plans for the economy based on the latest forecasts by the Office for Budget Responsibility.
It is widely acknowledged that boosting activity in the construction sector is crucial to returning the UK economy to growth. The difficulty is that there is not a great deal of money available.
There is likely to be a significant gap between what construction would like from the Autumn Statement and what it will get. Large amounts of direct investment are simply not going to happen.
In September the government announced loan guarantees of up to £10 billion for new homes and £40 billion for infrastructure projects. We can expect to hear details on how this will work. The sector will be hoping for as much flexibility in the rules govern-ing eligibility as possible.
We can also expect to hear more about the government's plans to free up local authority pension funds to invest in infrastructure projects.
Many will hope that further changes to the planning frame-work will be limited, to let the system bed down. Developers need to feel comfortable that the goalposts will not be moved on a regular basis.
In terms of specifics the Treasury is likely to continue to resist calls for major changes to the stamp duty system. The stamp duty holiday introduced for first-time buyers in 2010 and ended earlier this year will not make a return and the government will continue to advance the New Buy Guarantee in an attempt to boost the supply of finance to homebuyers and demand for new build homes.
Any tax cuts are likely to be modest but with the potential to grab the headlines. A reduction in the rate of VAT on home improvements for example would not be overly expensive but would be popular.
Postscript:
Disclaimer: This column is for general information only. It should not be relied on or treated as a substitute for specific legal advice relevant to particular circumstances. Neither BD nor the contributors' employers accept any responsibility for the personal views expressed in this section.