Dear Matthew: Should I offer myself for unpaid work to get proper experience?
BD's agony uncle takes a realistic approach to the moral dilemma of whether to do unpaid work
Question: I graduated last year from a London university, and am not having much luck finding an architectural job. I spent the first half of the year travelling, paying my way with bar work. Since I got back, I have had some work, but just a little. I am lucky that my uncle lives in London and has let me a room rent free. Should I offer myself for unpaid work to get proper experience?
Answer: I imagine we would all say that working for nothing is neither morally right nor right for your morale. But this column isn't here to thump the table about who is at fault and say what should be done. It's about helping you with your immediate problem.
Things are bad for all graduates but particularly architects, churned out of schools each summer to a workforce that does not need them and a profession where remuneration is already skewed by firms routinely working speculatively (therefore free) in the hope of winning jobs.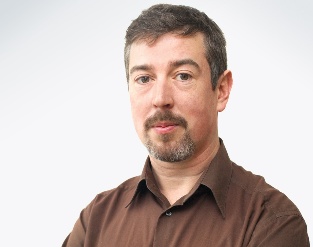 So, faced with unemployment, the realist in me would say it is much better to be working than not. Many opportunities for proper jobs aren't advertised for fear of being inundated with applications. So, as long as you are hardworking and talented, it may be worth getting your foot in the door in a good practice with the hope that it quickly turns into a real job.
The power of brand is such that a stint in a well-known office can be career enhancing, with the exploitation working both ways. I know a couple of now successful architects who benefited from having a starchitect on their CV right at the beginning of their careers, despite the job being no more than a couple of months and probably little more than photocopying.
With the chance to live subsidised in London, you are quite right to think yourself lucky. So if you do chose to work for free, I'd advise it is only worth it if you go for the best, work hard to impress and above all keep it to a limited time. More than a couple of months on very low or no pay is really not good for morale or career.
Remember there is another option — go do something else instead. Unlike a footballer or a pilot, your personal expiry date need not be age related, you still have many years to practise. In fact, a "hybrid" architectural career could be a canny move.
Approach the lack of openings as an opportunity rather than someone's fault and, who knows, a spell as a salesman or a blogger or a facilities manager may well lead you back to much more interesting architecture-related areas in the future, with more marketable, specialised skills than your more conventional contemporaries.
DO YOU HAVE A QUESTION?
Email dearmatthew@ubm.com
To ask a question, share your views or read more advice, go to bdonline.co.uk/dearmatthew
Postscript:
Architect Matthew Turner of buildingonarchitecture.com has worked at a range of offices as well as being a client adviser, project manager and competition juror.