Dear Matthew: Should I go it alone?
BD's agony uncle advises a nervous employee hoping to go solo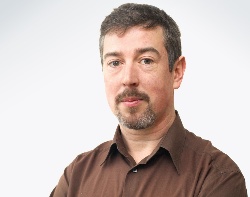 Question: When I graduated, I was clear to myself I wanted to run my own practice within a few years. It is now seven years later and I am pretty experienced. Although I haven't found someone I could partner with, as I find working under others increasingly frustrating, I still want to set up. But I am a little worried about leaving a salaried job, especially now I have a mortgage. How can I tell when is the time right to set up on my own?
Answer: Of course I don't want to put you off, as it sounds like you are pretty determined to go it alone, which is great. But you should be prepared for serious delving into your reserves of motivation, and the savings you have hopefully built up.
Some would say throw caution to the wind, follow your intentions and go solo right away. Others would say the right time to set up on your own is when you have prepared every detail of your business plan to be watertight. A bit of both approaches is needed.
Perhaps the key to being less apprehensive is if you manage your expectations.
Firstly, you need to be aware of the changes to your income. Nowadays, thanks to home working and technology, startup costs can be minimal. Assuming you are not one of those rich kids who pepper our profession and need your work to survive on, getting earnings after costs that are equivalent to a salary will be hard work. Then there is the uncertainty of when your income will arrive, unlike the wonderful regularity of a pay-cheque.
Another aspect of working on your own is the fact that you will need to do a wide range of tasks. With no one else to do it, you may spend a lot more time doing admin than perhaps you are used to. Also, many people making the transition from working with colleagues to being their own boss need to combat loneliness. Then there is the sheer amount of time you will need to put in. Running your own gig can mean few holidays, and feeling obliged to work a seven-day week.
So being on your own can certainly bring welcome power over your own actions, but it isn't plain sailing for those who like an easy life.
Overall, one thing is essential but is too often overlooked by architects: setting up a practice isn't only about a lifestyle choice and creative freedom, it is about being an entrepreneur. Key to that is having clients. Your plans at this stage sound quite abstract — no one can last long sitting in the spare room doing random competitions. Being comfortable chasing
and securing clients is a prerequisite for a successful architectural business.c
DO YOU HAVE A QUESTION?
Email dearmatthew@ubm.com
To ask a question, share your views or read more advice, go to bdonline.co.uk/dearmatthew
Postscript:
Architect Matthew Turner of buildingonarchitecture.com has worked at a range of offices as well as being a client adviser, project manager and competition juror.