Dear Matthew: "Is an MA a good investment?"
BD's agony uncle on how to weigh up the worth of embarking on a master's course
Q: I am an architect and have become increasingly interested in city scale issues, and want to move my career in that direction. There are master's courses out there that look brilliant. But the costs of the course and loss of earnings would be huge, and I would need to borrow a lot. Is an MA a good investment?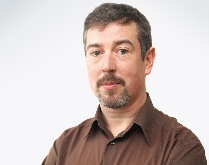 A: We have had it drummed into us for years that more education is a sure-fire way to improve ourselves, move on and succeed in our careers.
It's great you have this interest, as study should ideally be undertaken because you are passionate about the subject. But with the rising costs of higher education, unless you are a rich kid, most people need to know it is actually helping their career. So that is where I sound a note of caution.
Universities are in the business of selling places on courses, and offering courses that appeal to the interests of students. The realms of architecture and urbanism are fertile ground for appealing-sounding master's courses. But there is a gulf between what many of these promise and what they actually deliver in terms of career progression.
I say this from experience of recruiting. A few years ago, when I worked for an organis-ation that had a high profile in urban issues and policy making, we would be inundated with applicants who had wonderful postgraduate degrees from respected courses, even for a job that was not about formul-ating policies but administration (where tasks might be printing name badges for an event).
We all start somewhere, but this job would in no way deliver the intellectual payback on the tens of thousands of pounds spent on their education. Even before the recession, clearly there simply weren't sufficient openings for the subject area the applicants had acquired.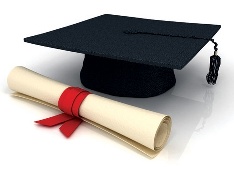 So, to answer your question, I don't want to dissuade you from pursuing knowledge, but I would suggest thinking very carefully before investing thousands in a master's with the assumption that it will deliver career progression. Do your homework; don't rely on the assurances of prospectuses that claim the course sets you up for a certain career. Be very wary of courses that offer high interest but hazy detail on the real work outcomes.
As an architect, you already have a professional qualification — there are perhaps other, less expensive, options to develop without getting into debt. With the changes to localism and the opportunities for community action, you could approach your interests through grass-roots city making, or local politics.
Architect Matthew Turner of buildingonarchitecture.com has worked at a range of offices as well as being a client adviser, project manager and competition juror.
DO YOU HAVE A QUESTION? email dearmatthew@ubm.com